This is scrap metal recycling—revolutionized
BL Duke is revolutionizing the scrap metal recycling industry through innovation, game-changing efficiencies, and cutting-edge technology.
Since 2000, we've delivered customized metal recycling programs that streamline operations and add transparency while maximizing scrap metal value. Our customers' businesses are at the heart of everything we do. Recognized as one of Crain's Fast Fifty companies, we're one of the fastest growing scrap metal recycling companies in Chicago. Partner with us and experience the BL Duke difference.
Service and transparency above all
Get to know us and learn about our commitment to providing
excellent customer service and cutting-edge technology.
Commercial Scrap Metal Services
for the Chicagoland Area
Got scrap metal? Get unparalleled service, competitive scrap metal prices, and years of experience on your side from award-winning BL Duke, Chicago's fastest growing scrap metal recycling company. We buy both ferrous and non-ferrous materials and offer top scrap metal prices in Chicago. Want to learn more? Here are some common questions we typically receive about our metal recycling services.
BL Duke Metal Recycling Locations
BL Duke has four Chicago-area scrap metal recycling locations to serve you including two public scrap yards in Forest View, IL and Joliet, IL, as well as well industrial scrap yards also located in Joliet and Forest View.  We also have a non-ferrous warehouse available.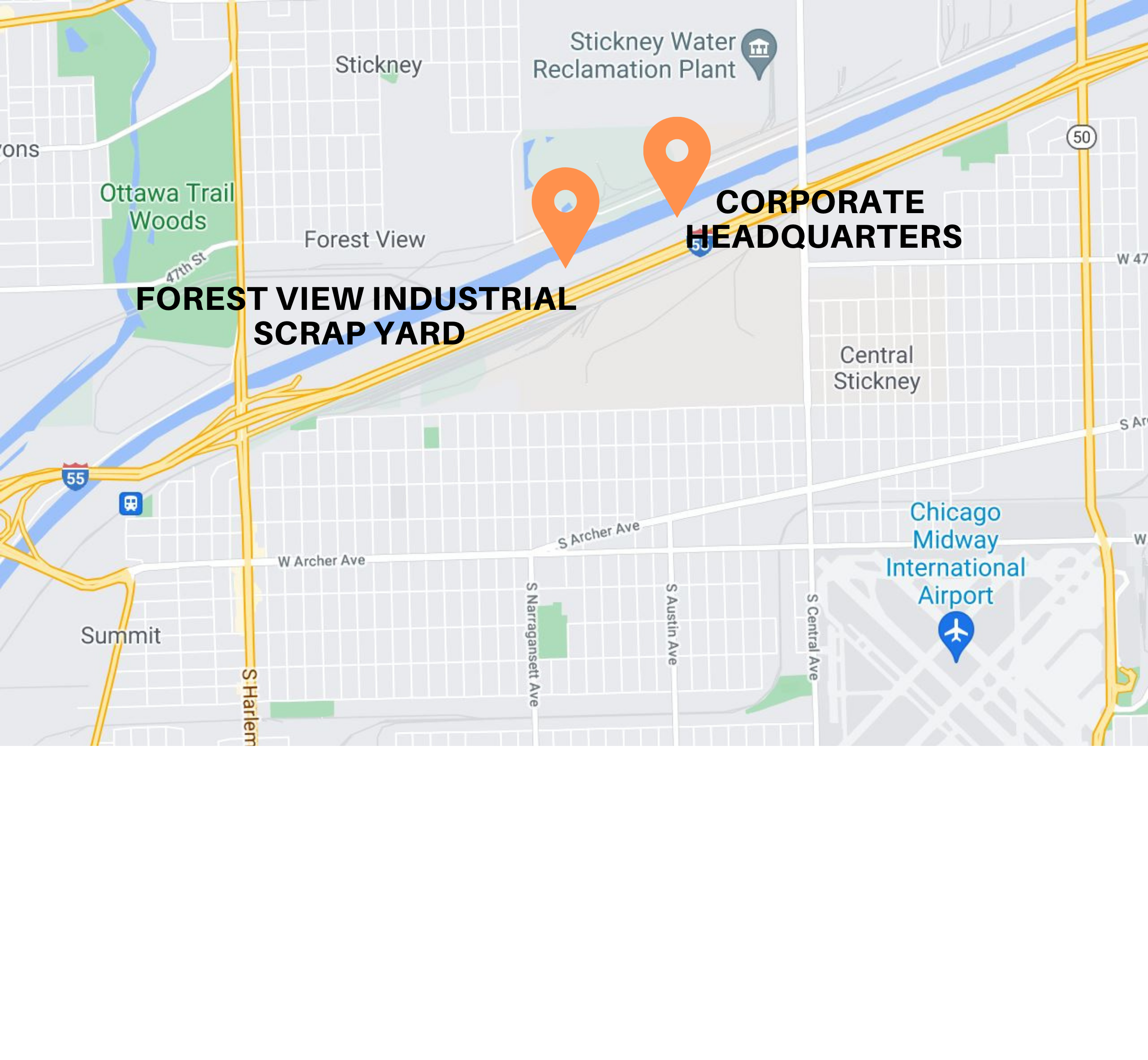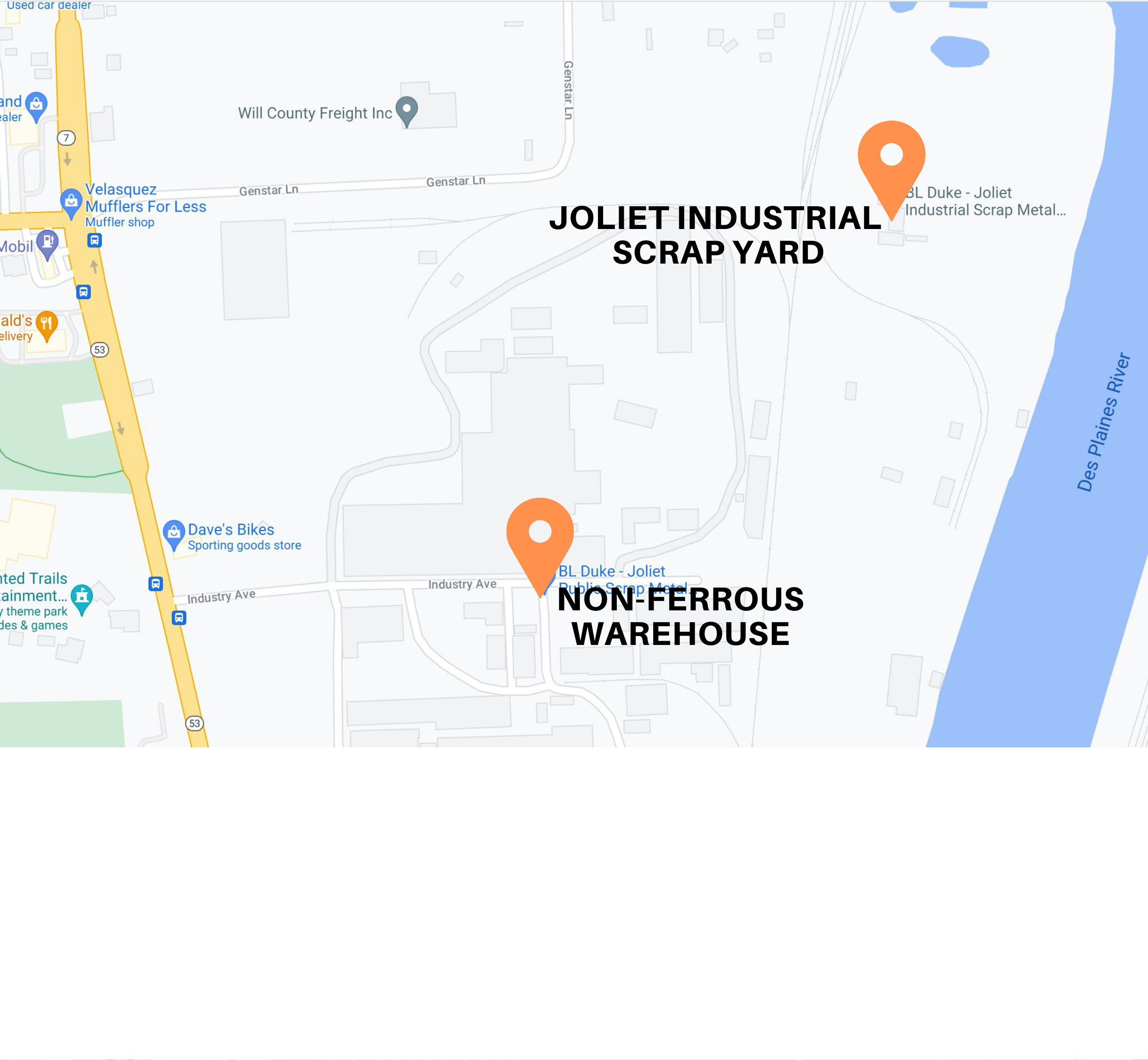 BL Duke Latest News & Events