Sustainability, Safety, & Efficiency
At BL Duke, we transport over 70% of our recycled material to end consumers via barge, and we're working to increase that number to 80% by 2030 to help our partners reach their sustainability objectives and create a greener planet for future generations. 
Barges have the smallest carbon footprint.  They produces far fewer greenhouse gases compared to transport by truck and rail.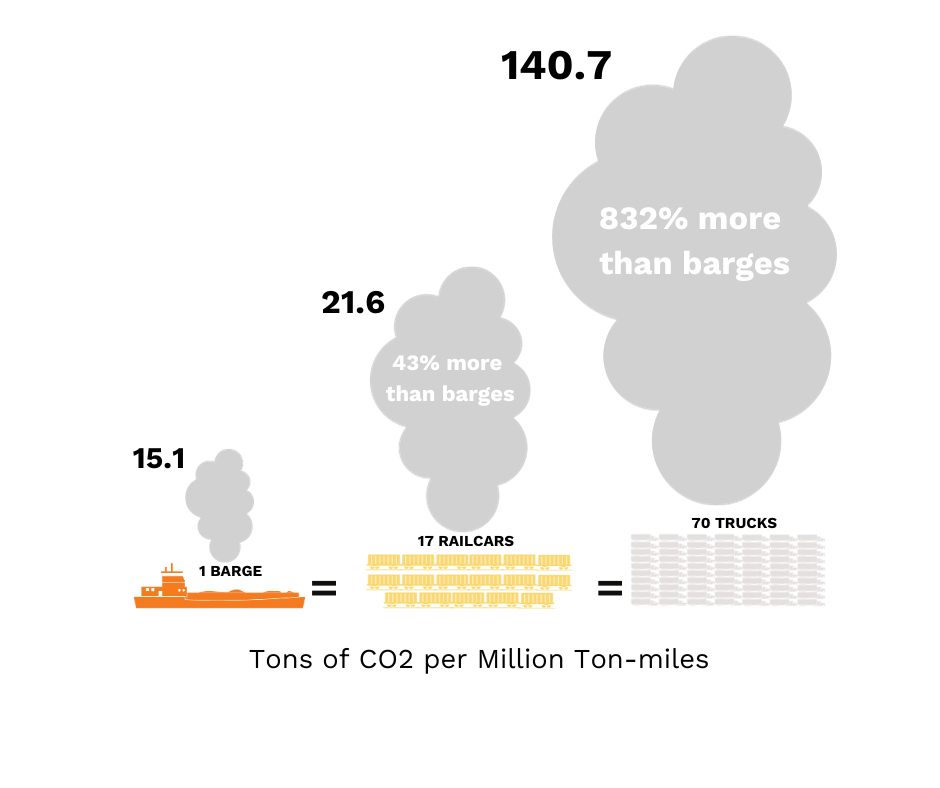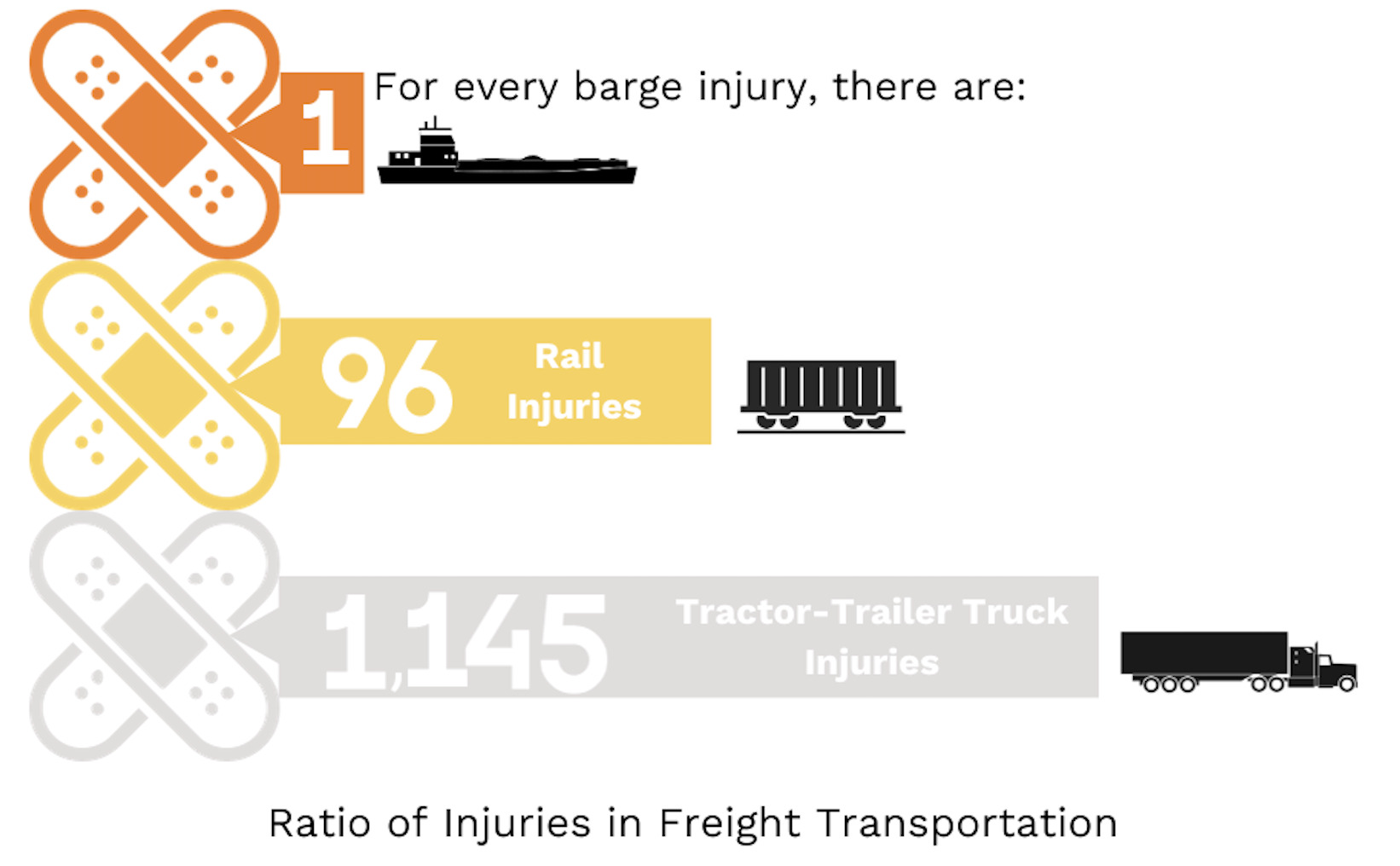 Barge transportation is the safest means of transporting bulk commodities. Our inland waterways system moves goods more safely than rail or highway and reduces the number of transportation-related injuries and fatalities.
Efficiency
Barge transport has the lowest cost and the least fuel consumption among surface transportation.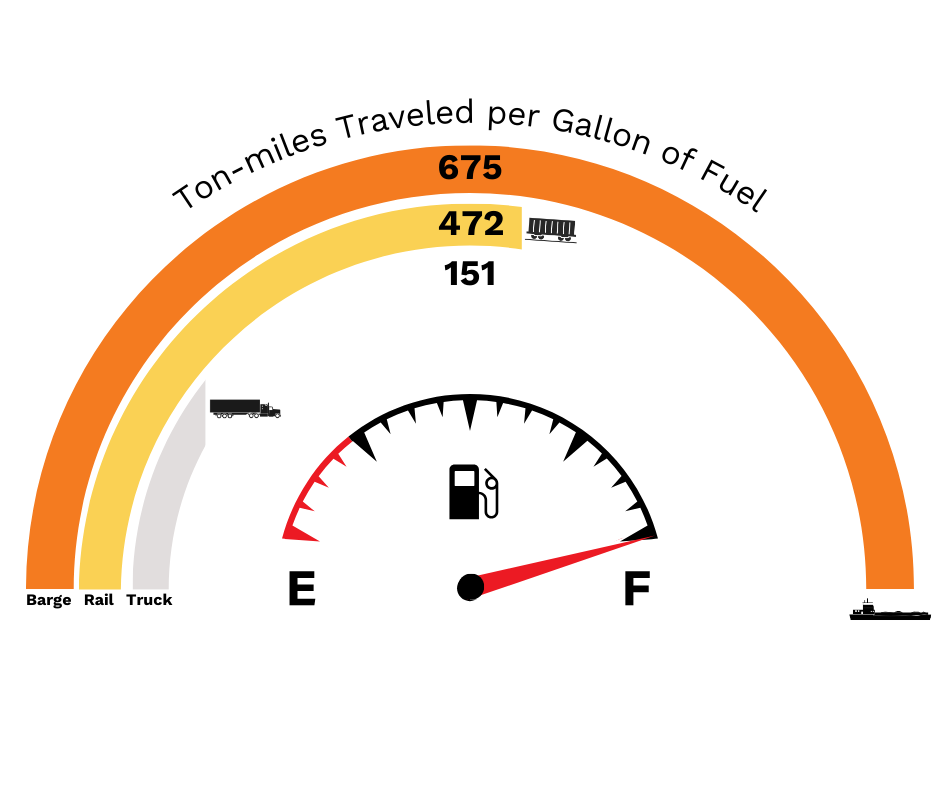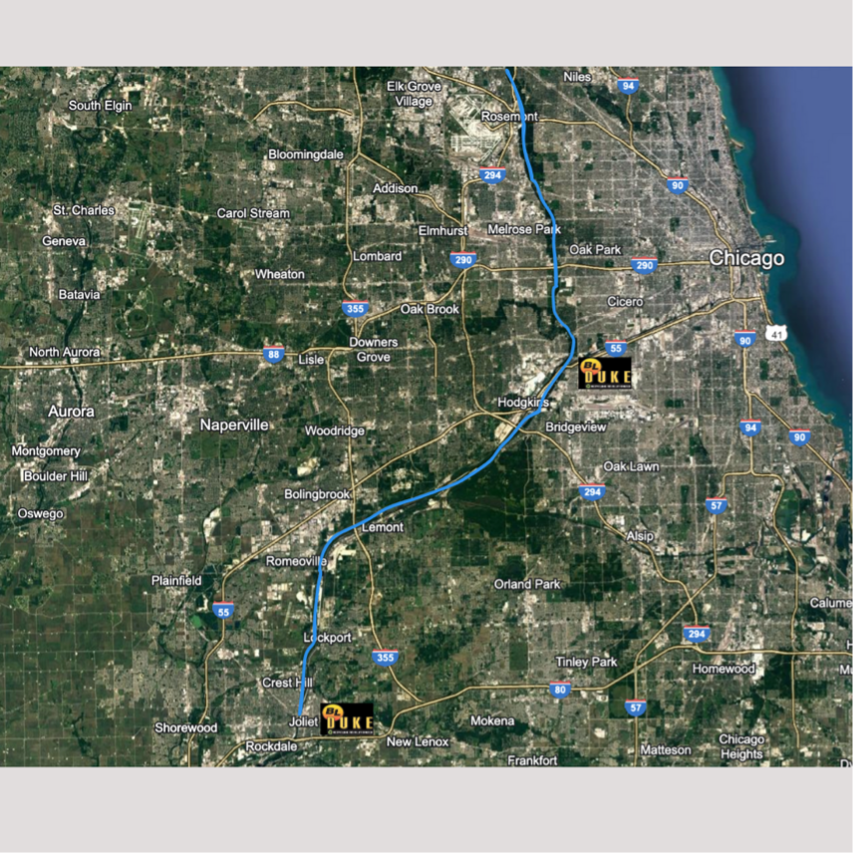 Minimizing our Environmental Impact
We eliminate 200 trucks from our roads per month by transferring materials between our Forest View and Joliet, IL locations using our company-owned, dedicated barges. The addition of our Forest View barge dock in late 2023 was paramount in our efforts to decrease greenhouse gasses emitted by our trucks, increase safety, decrease fuel consumption, and increase efficiency.