Manage your scrap metal receivable anytime, anywhere with real-time access to service dates, load weights, equipment numbers, prices, and settlement values.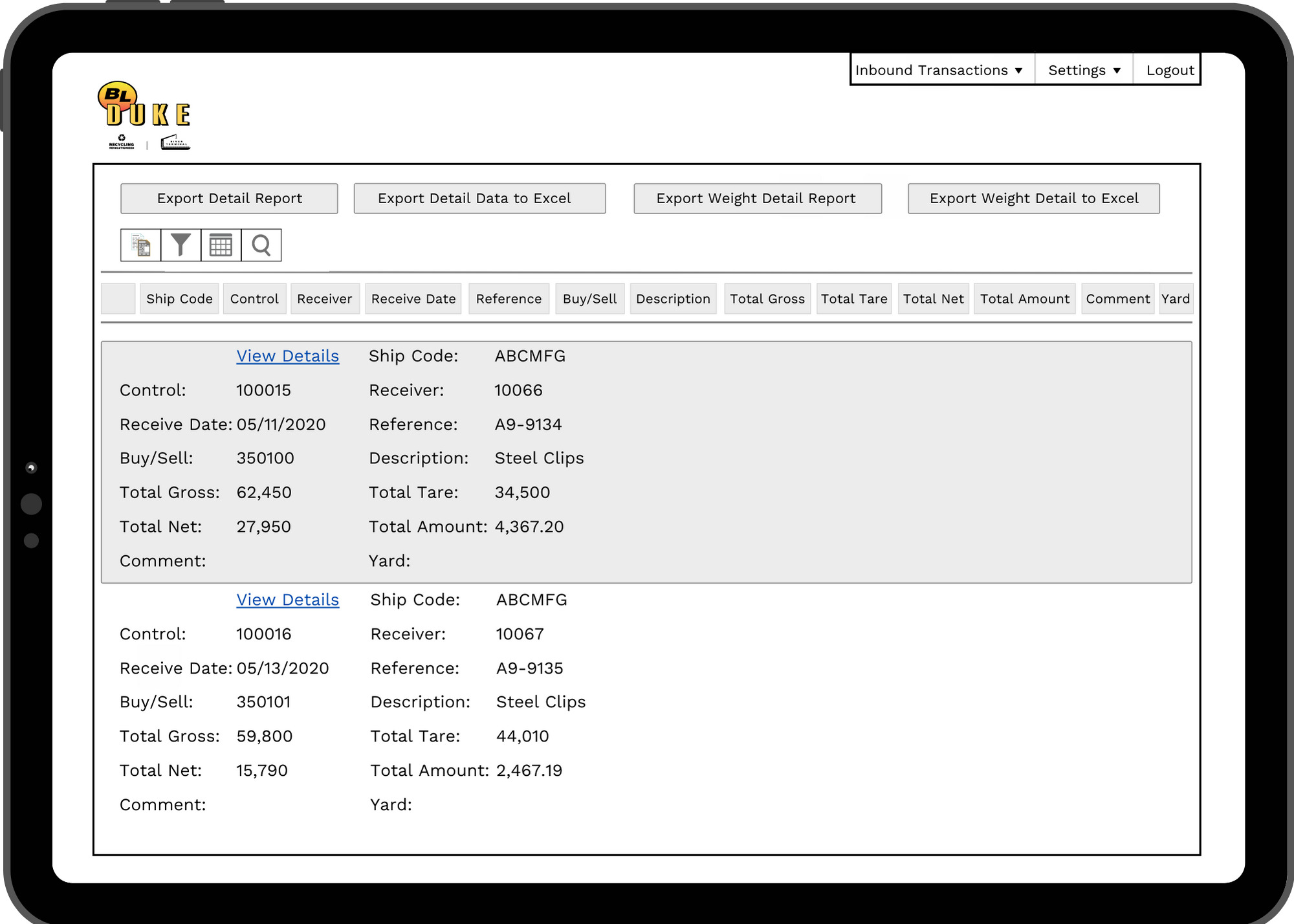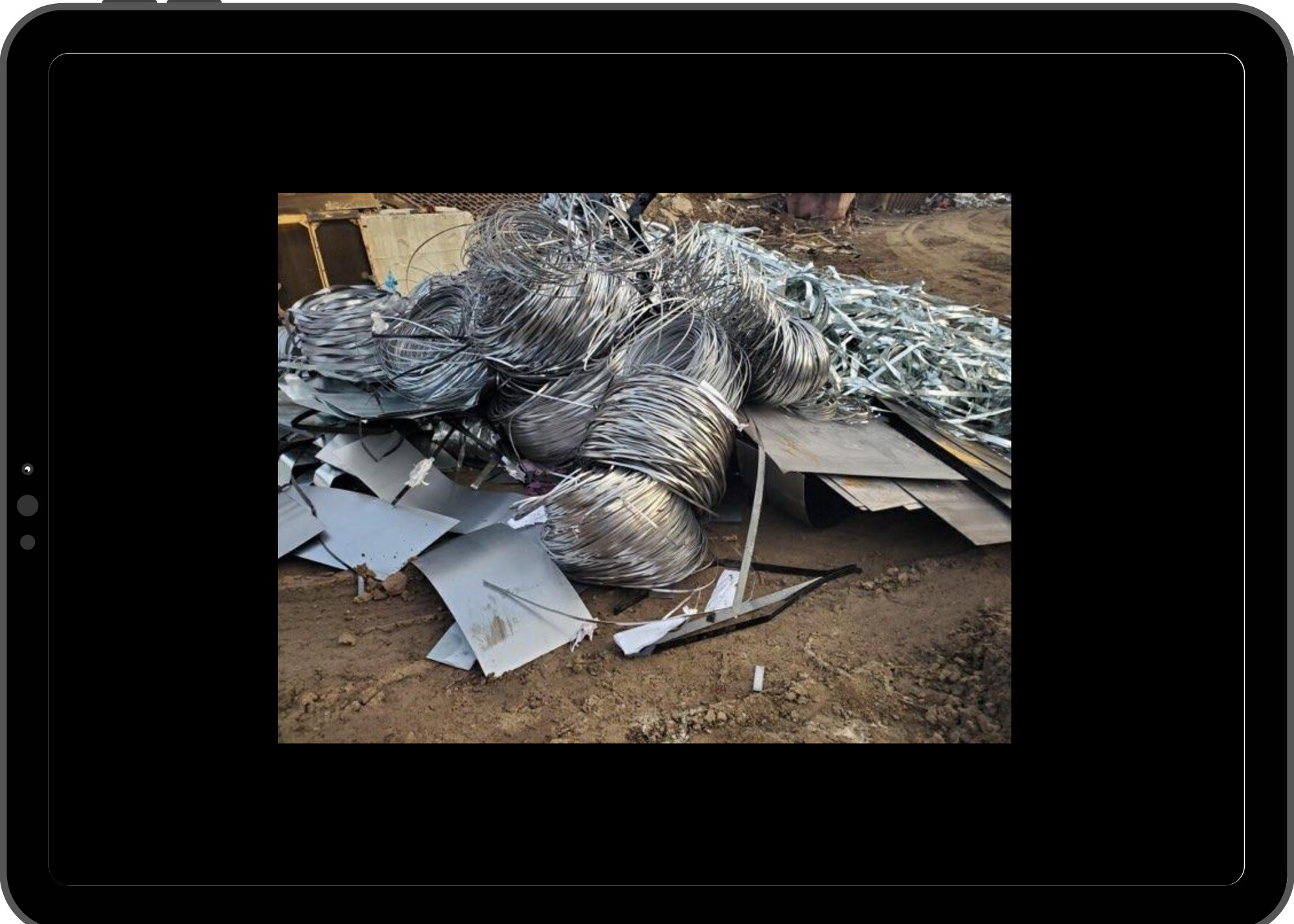 Improve visibility by viewing pictures of your scrap metal loads.  Images will provide clarity on scrap metal grading, chemistry readings and material dimensions.  After all, a picture is worth a thousand words. 
Looking for payment?  Not anymore.  Track settlement totals and payment status, terms and due dates.   All data is exportable to pdf and excel documents.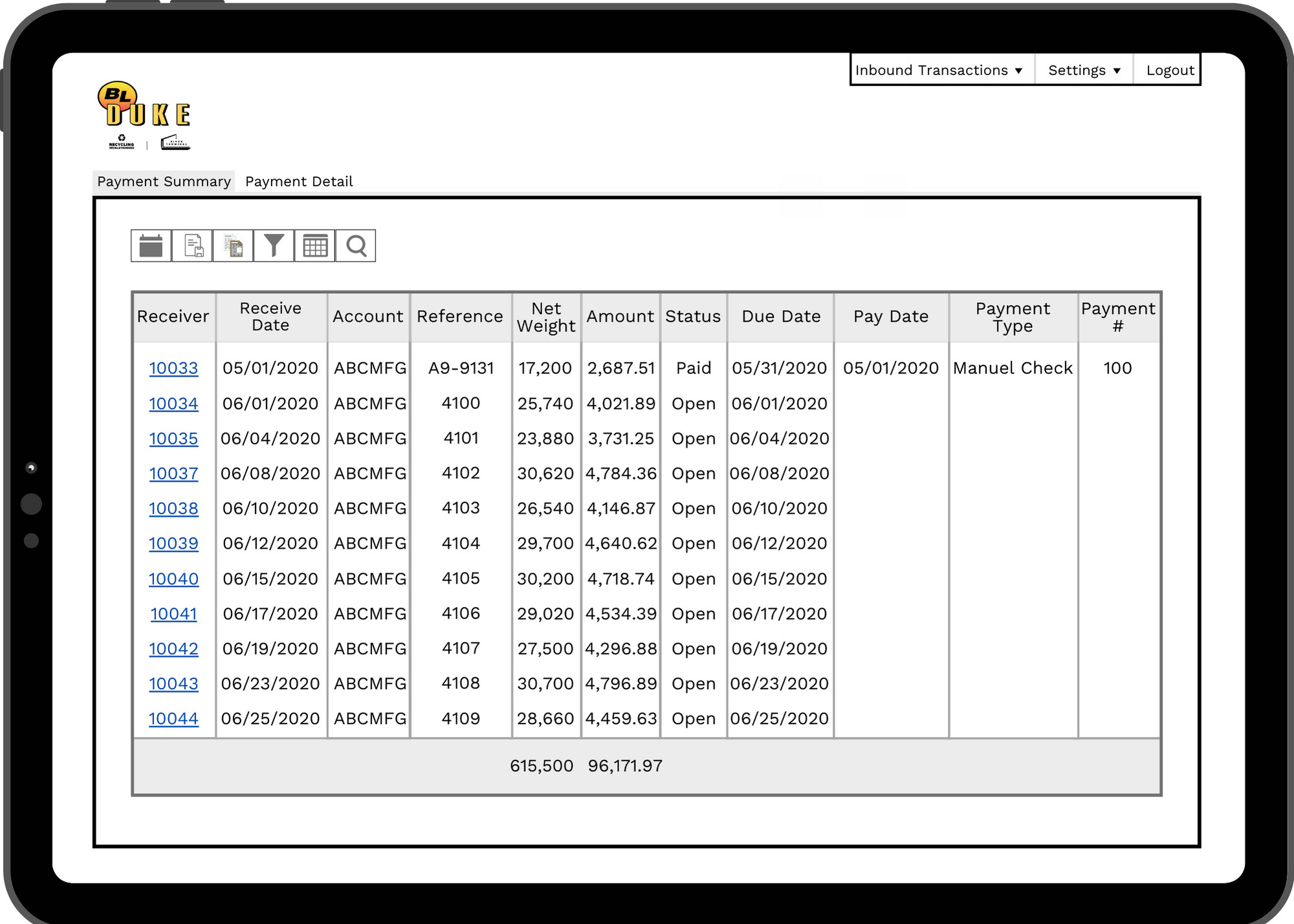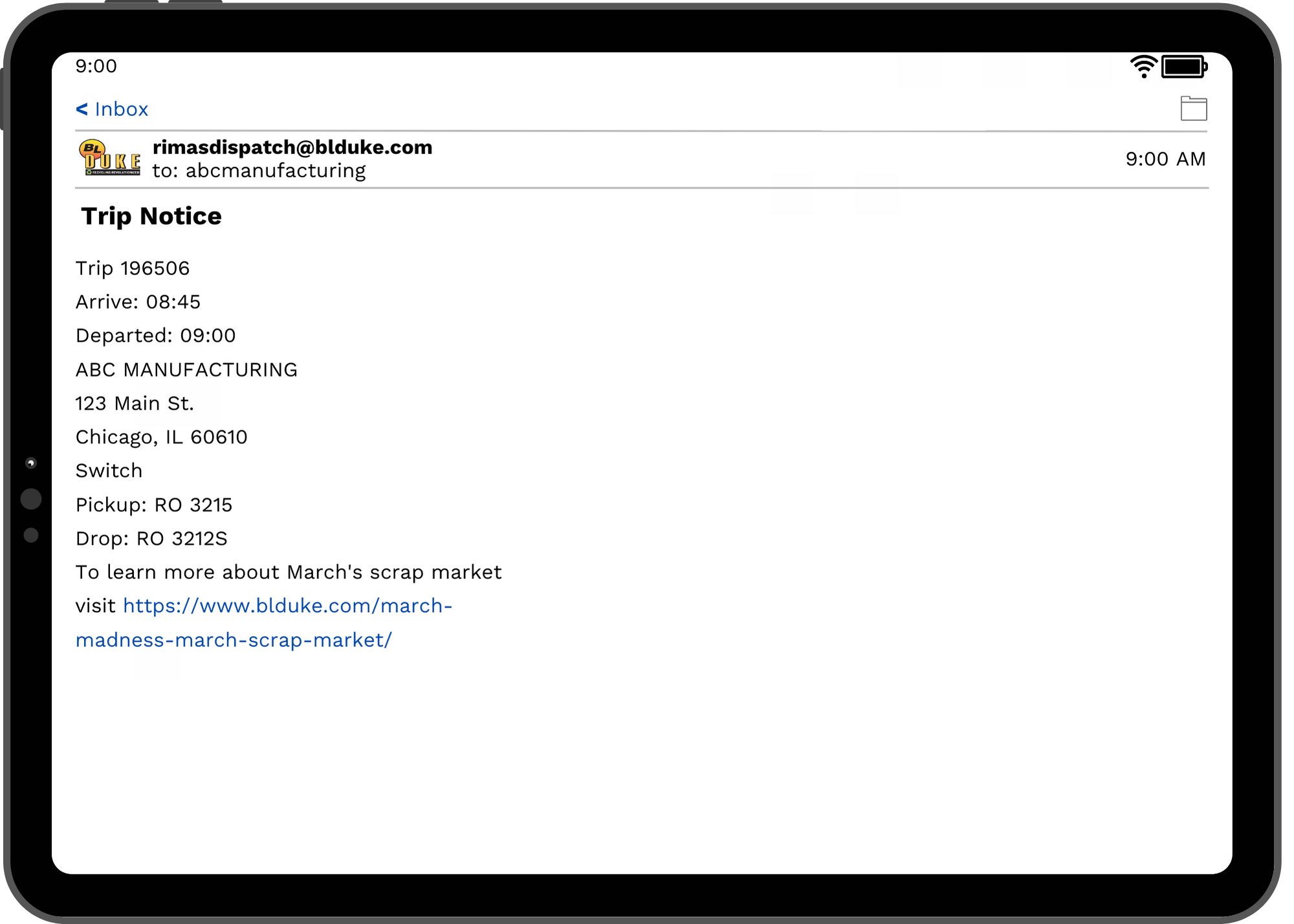 Receive trip notification emails when a truck is dispatched to your facility, or when a switch is completed.  Notifications are sent in real-time via our GPS driver's APP. Emails include trip numbers, times, service address and equipment picked-up and delivered numbers.