The Shannon E. Collins Foundation (SECF) committee chose Gabriella Ziletti and Diego Guttierez as the two recipients of the 2021-2022 Scholarship.  Both applicants were awarded $5,000 towards their 2021-2022 school year tuition. 
Two years ago, our colleague and friend, Shannon Collins lost her battle to Metastatic Breast Cancer. Her courage, strength, and resiliency during her 5-year journey was an inspiration to everyone around her. To honor her, the SECF was formed. The goal of the foundation is to keep Shannon's legacy alive in our metal's community and within the BL Duke family.  
"When Shannon came to BL Duke, we thought we were just hiring another salesperson. Little did I know the impact Shannon would have on the BL Duke Team, the metals industry and moreover the impact she would leave on Marissa and I," says Lou Plucinski, President of BL Duke. "It is important to me personally, that even new employees of BL Duke know who Shannon was and the impact she had on our company and culture."   

"Before passing, Shannon shared the idea of starting a scholarship as a way for the company to give back to the BL Duke community. How perfect for us, that she created this beautiful idea because the task of trying to do anything to remember or honor Shannon seems impossible."  says Kaitlyn Evoy, sister of Shannon. "The reality is, that the lasting effect of my sister's life is immeasurable, and nothing we do will ever seem enough, but I find comfort in knowing that this was something she wanted, and that it is in really good hands at BL Duke."   
2021 -2022 SECF Winners 
The committee members were impressed with every applicant received and it was a challenging task choosing just two winners. Congratulation to all the applicants on their educational success.  "Thank you for letting us get to know a little about you," says Kaityln Evoy. "We sincerely hope all applicants choose to apply again in the future and wish them the best in their future endeavors." 
Gabriella Ziletti- Gabriella Ziletti is studying social work and psychology at Loyola University. Her essay described why she chose to study social work and gave us the opportunity to get to know her.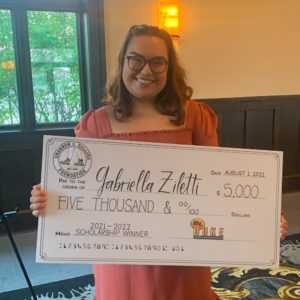 Diego Guttierez- Diego Gutierrez wrote an incredible essay on why he wants to pursue biomedical engineering in college. The descriptive elements he used allowed us to connect with him, and we can't wait to see the wonderful things he continues to do.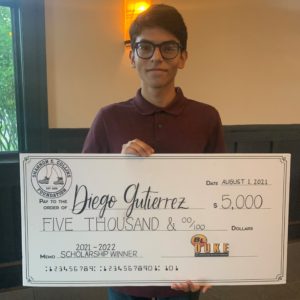 We can't thank our committee members enough for helping us form and launch the SECF.  They include Kaitlyn Evoy, Shannon's sister,  Jen DiSabato, cousin of Shannon, and lastly, Courtney Collins, Shannon's sister-in-law. Together, they sorted through applications, discussed applicants, and chose the winners for the 2021 – 2022 scholarships.  
To learn more about eligibility for this scholarship, click here.  If you're interested in applying for the 2022-2023 school year scholarship, please contact Kaitlyn Evoy at [email protected] for more information.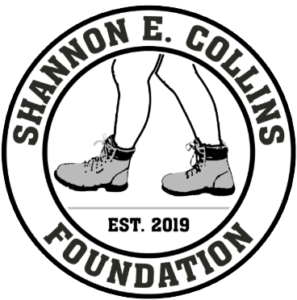 The Shannon E. Collins Foundation was created to keep Shannon's light shining within BL Duke. It will assist BL Duke families with the cost associated with private high school, trade school or a four-year university. 
The concept was originally created by Shannon and Marissa who often discussed how to give back to the employees of BL Duke.  Little did they know the foundation would later be formed in Shannon's honor.