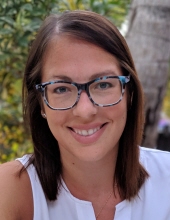 October is the month we bring awareness to Breast Cancer and all the Research that goes into it.  At B.L. Duke, this disease hits home a little too hard, especially this past year. B.L. Duke has had multiple employees battling this disease at one time.  Unfortunately, in June of this year, our dear colleague and friend, Shannon Collins, lost her Breast Cancer Battle. Shannon's Breast Cancer journey began 4 years ago in July of 2015.  She was diagnosed with Triple Negative, Stage 2 Breast Cancer that came with an aggressive treatment plan to put it behind her.  After many rounds of chemo and a double mastectomy, Shannon was back to her regular scheduled program by January of 2016.   Less than a year later, Shannon's cancer came back, more aggressively than the first time. It had progressed to Stage 4 (Metastatic Breast Cancer), spreading to new places throughout her body.  After learning she would be on treatments for the rest of her life, Shannon took the cancer by the horns and never looked back.  Her outlook on life, was truly living each day to the fullest.  Whether it was dinner with friends or family, concerts, vacations (somewhere tropical of course) Shannon was there. She was very open about her journey and shared her story with many.  On June 20, 2019, surrounded by her husband and close family, Shannon lost her battle to Breast Cancer. Until her last day, Shannon continued to work at B.L. Duke.  Shannon started at B.L. Duke in 2012, with all thanks to Jim Schulte (Find his tribute below to find out why).  She started as an Industrial Buyer, not having a clue about scrap metal.  Over the next few years, Shannon gained knowledge and confidence in the metals industry, eventually landing herself a position as Sales Manager.  It wasn't until March of 2019, that Shannon took a step back to focus on her health.  When most people take a Medical Leave, they completely remove from themselves from their work atmosphere.  Not Shannon.  A Medical Leave to her just meant a change of position to Vice President of Marketing.  She may have removed herself from the yards, plants and day to day sales work, but she never removed herself from her B.L. Duke family.  Whether she came into the office for a few hours, worked from home, or even worked from the hospital, Shannon was continuously working to make B.L. Duke the best place it could be.  Her dedication and determination to our company was legendary.  B.L. Duke would never be the company it is today without Shannon Collins.
AWMI was a large part of Shannon's career.  Her second day at B.L. Duke happened to be at AWMI's Annual Golf outing in 2012.  She immediately fell in love with the "Sorority of the Metal's Industry," as she would call it.  Overtime, she worked her way up the board, eventually becoming President in 2017.  B.L. Duke has always been involved with AWMI but having Shannon as the President, brought a whole new appreciation to organization.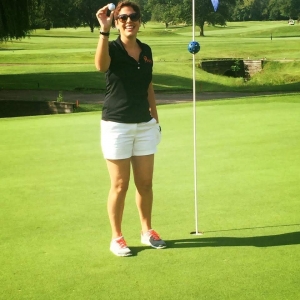 Last month, September 2019, the AWMI (Association of Women in the Metals Industry) held their Annual Chicago Chapter Industry dinner; a great event for companies and individuals to get to know each other and recognize all of the fabulous women we have in the Metals Industry.  This year, a tribute and toast went out to Shannon at the event, honoring her hard work and dedication to the AWMI and the Metal's Industry, and also remembering her infectious smile and warmth she brought into every room she entered.  Shannon held the AWMI very close to her heart, making it an easy choice to hold a fundraiser in her honor.  Our Wine Pull fundraiser was a HUGE success, with over 60 bottles of wine donated, resulting in over $2,500 raised just from the wine pull itself.  B.L. Duke and Tri-State Disposal generously matched those donations, totaling over $7,500 raised and donated to the Metastatic Breast Cancer Network in Shannon's name. Her Courage, Bravery, and Insanely Positive attitude throughout her fight was a true inspiration.  Even during her darkest of days, Shannon was still asking how everyone else was doing.  Shannon would light up at the opportunity to give back to her community, friends and family.  The Shannon E. Collins Foundation has been formed in her honor. The goal of the foundation is to keep Shannon's legacy alive in our metal's community and the B.L. Duke family.  Scholarships will be awarded yearly to students of B.L. Duke employees who plan on attending private schools and universities.  The scholarship will be fully funded by B.L. Duke with the addition of occasional fundraisers and donations.  "Shannon would have been extremely proud of this foundation," states Marissa Plucinski, VP of Sales at B.L. Duke.  "We had several late-night conversations about what we could do to help the families in our work community. I just wish she was here to see it." Finding light in tragedy is a difficult journey but knowing Shannon is forever with us to help us Shine On every day is a true comfort.  June 20th, 2019 will forever be the day we lost our Best Friend, Wife, Daughter, Granddaughter, Niece, Cousin, Coworker, and every other role Shannon played in our lives. She shared her journey with us, now it's time for us to share her story with world.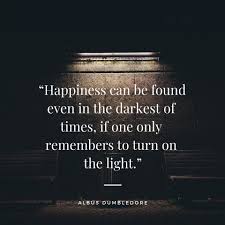 We had asked our employees, coworkers, and customers of Shannon to share with us a few words on what Shannon meant to them. If you did not have the pleasure of knowing Shannon, all of these people below will tell you how incredible she was and how big of an impact she had on everyone's lives in our industry.
"It was July 2015, Shannon sat across from me, tears in her eyes.  Marissa was next to her and I had a sinking feeling in my gut as my ears started ringing…I was afraid Shannon was resigning from BL Duke. For the next few short moments I sat trying to figure out what I did wrong.  How did I not motivate or reward enough such an amazing person?  I thought about our little family business and how integral Shannon was in our growth, our structure and our integrity.  I thought I could fix it.  Whatever the issue was, I was sure I could make it better and convince her to stay.  Shannon was our Rockstar and part of our family.  I would not let her go that easy.  I will never forget the helpless feeling when I learned the real reason Shannon was in my office that day. Shannon's cancer shocked Marissa and I to our core.  For the next few years we watched Shannon in the fight of her life.  Even in her daily struggles Shannon inspired everyone around her with unbelievable strength in the face of unconscionable circumstances.  I will always miss the quick wit and dry sarcasm that only she could pull off.  I still feel Shannon every day as she continues to influence the decisions I make.  She truly made me a better person." -Lou Plucinski – Owner/President – B.L. Duke
"I can clearly remember the day I met Shannon.  It was the summer of 2012 and we met casually to discuss a sales position at BL Duke.  She proudly entered the room in her neatly pressed "Hillary Clinton" pants suit…which we later shared several laughs about.  She was bright eyed, outgoing and fearless!  There was an immediate connection and we quickly realized our relationship would grow far beyond just work and she'd become part of our family. Over the next 7 years, Shannon and I mentored each other.  I taught Shannon all I knew about the metals industry and she taught me deeper life lessons including how-to live-in the moment even in the face of inconceivable adversity.  It's no surprise Shannon mantra was, "Happiness can be found in the darkest of times, if you only remember to let in the light." I miss my scrap sister, my yoga partner and my friend.  It was truly an honor to have known her personally and professionally." -Marissa Plucinski – VP of Sales – B.L. Duke
"I was fortunate to know Shannon for the last several years. The moment we were introduced, she inspired me. She was incredibly passionate about life and her career, always kind, fun to be around, and one hell of a breast cancer warrior. " – Bri Binnie –  VP of Operations –  B. L. Duke River Transport
"We knew Shannon for about three years and she convinced us to move our scrap business to BL Duke around 2 years ago. Shannon was always upbeat, positive and patient in her sales approach (always with a smiling face) – extremely professional and concise in presenting all of the advantages to working with your Organization.  Unfortunately, we did not know Shannon outside of the workplace – but, I'm sure her positive attitude carried into her personal life and all other activities. " – Mark A. – Operations Manager – Lake Zurich, IL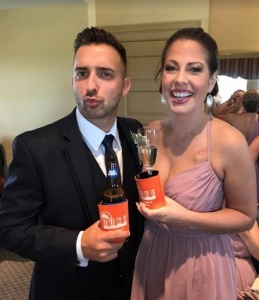 "I have known Shannon since 2012. We met shortly after college. Shannon and a friend of mine met at Iowa.  Shannon has impacted my life in many ways. I owe her more than I could ever pay back. I should start this by saying that my wife, Jen, and Shannon have been best friends since 4th Grade, they continued on to high school and college together. Shannon introduced me to Jen in 2013. Shannon then gave Jen the 'OK' to date me shortly thereafter. Shannon tried on Jen's engagement ring before Jen knew it existed. Shannon planned and threw our engagement party. She then, of course, stood up in our wedding in 2017. With all of this said, it is 100% because of Shannon that Jen and I our expecting our first child (baby girl) in January 2020. Shannon is also the reason that I work here at B.L. Duke.   Shannon taught me many things but what I think of most are: Always get the big steak and the whole bottle of wine at dinner. You will never regret either decision. I can't say that I have a favorite "moment" or "memory" but I would say the one thing I miss the most is her infectious laugh. " -Bobby Brown – Industrial Buyer – B.L. Duke
"We have known Shannon for over 10 years. We knew Shannon first on a personal (family) level and then on a business level. On a personal level, she followed in her mom & dad's footsteps. She was a fun, laidback, and always your friend. Honest as the day is long and would always make time for you. In a business level, Shannon was very similar in personality as she was on a personal. She made you happy and feel like a friend. She looked on the bright side of things. She didn't let her illness affect her taking care of her customers. She definitely taught us to be brave no matter what and take each day like there was no tomorrow. I envied her love of life and her strength. They broke the mold when Shannon was born and in death she is an angel watching over us. Rest easy lovely Shannon. Your friends always, Michelle & Anita " -Michelle L. & Anita E. – Bridgeview, IL
"Shannon always enlivened every room that she walked in, radiated with each step and smiled her way through the greyness of the harshest of news and any diagnosis.  She is a hero to me, a champion of life and such a great example of what our purpose is on this earth.  I do not care whether I am rich, for I wish to enrichen other people's lives, I do not strive for my own success, but bask in the success of those I have inspired, I do not seek to be remembered, other than as someone who contributed more than they consumed, shared more than they needed to and loved more than they needed to be loved. My dearest Shannon, you have been such an inspiration to me that I cannot remember anyone exuding the class and bravado that you have in our short, few encounters.  I truly want to emulate your behavior, your effervescence and above all your grace.  " -Dave E. – President – Hammond, IL
 "I've known Shannon for a little over a year from working at B.L. Duke.  Whenever she came into the Joliet office it was awesome because it was nice to have another female there and the fact that she was funny and poked jokes at Jim made us all laugh. I always got excited when she would pop in to Joliet. I'll never forget when her family came in and she was so proud to give them a tour of the yard, she was proud of where she worked and that taught me to always be thankful. She taught me to smile through the trials in life, with grace and gratitude, while also being a badass who never gives up or stops fighting. " -Jessica Eklund – B.L. Duke
"I met Shannon about three years back.  Shannon had come out to Midwest/Menards to introduce herself.  Shannon was very helpful and kind to talk to and always had a smile on her face.  We shared a common ground which was we both had rescued dogs from a shelter. We shared some funny stories which made us both laugh and agreed it was all well worth it and a lot of fun. Shannon is greatly missed." -Liz B. – Admin Assistant – Plano, IL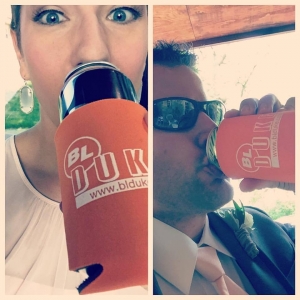 "I don't even know where to start…Shannon was not only one of my best and dearest friends, she was also my greatest professional accomplishments!  Shannon was a life long friend of my wife and sister-in-law so I was lucky to have known her for a very long time.  So in 2012 when Louie and Marissa approached me on a Friday afternoon about hiring another salesperson, I spoke with my wife and quickly concluded that Shannon was the ONLY option!  That whole weekend was spent at the sandbar on Round Lake drinking Miller Lites convincing not only Shannon but more importantly Mr. Evoy that Shannon was destined to work for B.L. Duke.  I have never been more proud than I was the following Monday morning as I marched into the office to inform Louie and Marissa that "'I GOT THEIR GIRL!'"  I know everyone would agree with me when I say that B.L. Duke would not be the company it is today if Shannon had not chosen to work with us. I was fortunate to be able to sit next to her for all of the years we were in sales together.  We had so much damn fun it never felt like work.  Not a day goes by that I reach for my phone to call her to tell her about something funny, tell her about something stupid someone did or just B.S.  If you ask me who Shannon was, it's really easy to explain.  She was simply the smartest, funniest, toughest damn person I have ever met.  There was no one like her.  No matter what she was going through she always cared what was going on in your life and how she could help.  Those simple things will stay with me forever. I consider myself extremely privileged to have had her as a friend. " -Jim Schulte – Joliet Yard Manager – B.L. Duke
"I've known Shannon for about 2 years since I started with B.L. Duke. My first impression of Shannon was she seems like a fun-loving person to be around.  Shannon was always helpful with anything I asked of her and always had a smile on her face even when she was not feeling her best.   She taught me to persevere through life no matter what life throws at you.  To me, Shannon never let her illness get in her way and that's what I will remember her for.  She was always a fighter and never a quitter, even when she had to reduce her hours, she still was available to you no matter the circumstance.   My favorite memory was when Kaylee and Shannon dressed up as FBI agents for Halloween.  She will be greatly missed. " –Nina Smith – Human Resources – B.L. Duke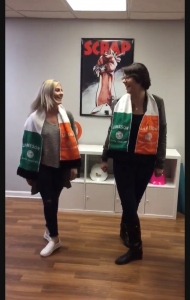 "Where does one start with Shannon Evoy-Collins…Shannon's been in my life for as long as I can remember.  It all started back in the day where our paths collided at Lavin Cassidy School of Irish Dance, which led to Camp Tecumseh, which then led to Marist High School, and then University of Iowa, finally leaving me with B.L. Duke. I've looked up to Shannon from a young age until her last day with us.   I can go on and on about the memories created over the years I've known her, but I'd mainly like to focus on our time at B.L. Duke together. My career at B.L. Duke started as Shannon's did, an Industrial Buyer with not a clue about Scrap Metal.  I was extremely lucky to have Shannon as my teacher and mentor.  Over the 3 years we worked together, Shannon taught me more than just the basics of Sales and commodity scrap.  She taught me confidence and how to be fearless in an industry made up of men.  She also taught me it's ok to "treat yourself" more often than not.  I have so many memories with Shannon- our annual Halloween costume scandal and Irish dancing together on St. Patrick's day are definitely at the top of my list but our Monday morning vent sessions were my ultimate favorite.  Before we dove into the workday, we recapped our weekends and vented about all of the annoyances in our lives.  She knew everything going on in my life and guided me through some tough times.  I've followed in her footstep's majority of my life, and though she is not physically with us, I know she is by side for whatever life journey we go through next.   You are so dearly missed, Shannon.  I can't wait to see you on the other side." -Kaylee Garvey – Industrial Buyer – B.L. Duke
"I am sad I had not met Shannon sooner, to have more time with her.  At B.L. Duke, we miss her in so many ways.  I loved the way she used to get us all together.  We could have been in a bad mood or had a problem with something, but she always knew how to get a smile out of us.  She was always willing to help us out with whatever we needed.  Her outlook on life gave me motivation every day.  I miss her smile and personality.  From My Family to hers- We will always remember you, Shannon." -Alex Dominguez & Miguel Alonso – Drivers – B.L. Duke
"I've known Shannon for 7 years, I met her my first year with ArcelorMittal through AWMI .  She indirectly helped me be more confident in my work life, and being a woman in the metals industry. From hearing her own stories and seeing the way she carried herself; she'd describe how she gets through the industry and different things she dealt with at work. The one thing that I think of when I think of her is that no matter what she was going through she was always so positive. She knew she needed to be. She apportioned anger with a smile.  She's taught me to ask questions, break the barriers when someone tells you no, be creative when everyone says there's no more options, and just keep trying.  Shannon and I created a bond together that I won't share with anyone else, she changed my life in a huge way, reminds me to always be kind to one another. There's lots I 'd do because she's so deserving of it. She made an impact on me that I will hold very near and dear to my heart always, and will continue to share her positive, confident vibes. What she accomplished throughout her life amazes me, from her doing mission trips; always helping others to her career success. " -Kori B. – Manager/Customer Service – East Chicago, IN
"I had the pleasure of working with Shannon for over 7 years.  It was obvious from day one that she was very special.  Shannon's career at BL Duke started with a bang.  When a baby decided to arrive early, Shannon's training ended and she jumped in head first.  She did a fantastic job getting to know her customers, her co-workers and the scrap industry.  I loved having lunch with her on Mondays.  She kept me entertained with her weekend stories about her friends and family.  I don't think I know another person with more friends than Shannon.  Shannon was beautiful, smart, intelligent, diligent and mischievous.  She bought joy when she entered the room. " -Michelle Preissler – Accounting Manager – B.L. Duke
"I knew Shannon for about 7 Yrs.  I always liked to talk to Shannon, because she was always upbeat. She was always fun to be around, and had a great sense of humor.  She taught me to look at things with a smile, even if you weren't happy with something.  My favorite moment with Shannon was at a skybox White Sox game, and we were drinking tequila laughing so hard about some life stories, that my stomach hurt the next day from laughing so hard for so long.  My wife, and I will miss being around her!" -Mike S. – Plant Manager – New Lenox, IL
"I first met Shannon in 2015 at an AWMI board meeting.  I was invited as a guest speaker to share my experiences.  I was immediately drawn to her presence in the group.  She had a way of commanding respect among her peers.  Shannon and I began a mentoring relationship.  I learned from her and she from me.  What I most appreciated about her / learned from her was the positivity she brought to her life and her battle with cancer.  My husband was diagnosed with cancer within weeks of Shannon learning of her own recurrence and she was such a positive influence / inspiration for Mark and I. I have many favorite stories of Shannon but two stand out:   AWMI Industry dinner just before she was about to become President and the infamous bar fight at the Hotel Intercontinental.  She was so proud of Louie and BL Duke for intervening.  When she and my husband Mark finally met and the teary embrace for their cancer battles and their love for me.  WOW!  I don't have a pic to share but always appreciated her posts on LinkedIn for BL Duke.  Shannon and Kaylee Irish dancing videos for St Pats Day – my favorite." -Deana L. – Director of Metals Programs – Des Plaines, IL
"The exact moment I met Shannon may be a blur, but the impact she left on me and our B.L. Duke family will never be forgotten.  We went from co-workers, to friends, to a work-family, very quickly. I remember when she got her first account, and in celebration, she opened her desk drawer, pulled out a bottle of Jameson and poured herself a shot!  "You're drinking at 10 a.m.? I asked.  Her response, "I'm Irish."  After this, I loved all things Irish.  Especially her! Shannon trained me early on to stop whatever I was doing whenever she appeared at my door.  She wanted my full attention and that's what I gave her!  She had to either comment or complain about something and when she was done with that we'd just sit and talk.  If it was after hours, we'd let a bottle of Pinot Noir join us in our chatter.  The last time she stepped into my office, we sat. We held hands.  We prayed. There is an undeniable emptiness in our office that I have difficulty conveying.  When I feel the ache of her absence, I reflect on her.  How she grew at B.L. Duke, what she accomplished in her profession, and how she made us better.  I am fortunate for just knowing her, blessed for having her in my life in a co-worker, to a friend, to family kind of way." –Belinda Nunez – Office Manager – B.L. Duke
"It was incredibly touching reading how much she impacted those around her.  She has an amazing story of grace, courage, and strength.  I miss her enthusiasm and our monthly brainstorming sessions.  She was such a positive person and a true pleasure to know and work with.  I wish I had an opportunity to know her better." -Maren G. –  Chicago, IL
October 23, 2019 | By Kaylee Garvey