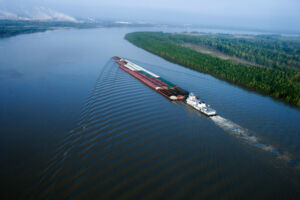 The Midwest's healthy appetite for scrap metal was met by tight inventories and Scrap Dealers' reluctance to sell tons as October appears to be the bottom of the market. The futures market is up, and demand will increase in November when most steel mill maintenance outages are completed.
Chicago's Ferrous Scrap Metal Market
In Chicago, the reopening of the Illinois River, tight supply, and strong demand kept October's scrap prices mostly unchanged. Steel mills secured prime grades even to September's prices and corrected the spread between prime and shredded scrap and cut structural/plate.   The disparity in trends has allowed the spread between prime and shredded scrap and cut structural/plate to widen by $10 and $20 per gross respectively.  Machine Shop Turnings were the only commodity that increased in Chicago, with its price improving by $10 per gross ton.
"We forget how fortunate we are to have access to the river system to get to steel mills by barge," says Jim Schulte, Joliet Yard Manager. "The 120 day river closure cost us an extra $35/gt to get to our remote mills by truck, and each barge load eliminates the traffic of 70 trucks through our yards."
The Illinois River reopened on October 1st after being shut down for 120 days. During the closure, the Army Corps of Engineers performed the final phase of repairs to locks and dams. The BL Duke team depends on the river system to meet our commitment to our steel mill partners. We transport over 70% of our recycled materials via barge and our goal is to increase that number to 80% by 2030. As the only privately owned industrial scrap metal recycling company in Chicagoland that can transport by barge, rail, and truck, we recognize barge transportation as the most environmentally efficient and safest means of transporting bulk commodities. Taking that one step further, our company-owned barges will transfer materials between our Forest View and Joliet locations, and we estimate this alone will eliminate 200 trucks from our roads per month.
Barge transportation is the most sustainable, safest, and environmentally efficient form of bulk transportation. It produces far fewer emissions of CO2 compared to transportation by truck or rail. Our inland waterways system moves goods more safely than rail or highway and reduces the number of transportation-related injuries and fatalities. Barge transportation also has the lowest cost and fuel consumption among surface transportation. Utilizing the inland waterways and company-owned barges enables our team to move closer to our sustainability goals.
Chicago's Non-Ferrous Scrap Metal Market
Non-ferrous scrap metal prices are expected to succumb to downward pressure caused by several factors. While copper prices rose to a one-week peak on October 9th, there is no indication of any further gains. The copper price increase was mainly caused by Chinese buyers returning to the market after a weeklong holiday. Weak global demand, a strong U.S. dollar caused by high-interest rates, the Chinese property market, and the military clash between Israel and the Palestinian Islamic group have left domestic and international consumers feeling bearish. However, some positive information is coming out of China despite its property sector crisis. Appliance, EV, solar, and wind sectors have all recorded year-to-date growth. Overall, copper consumption in China is poised to see over 5% growth in 2023 vs less than 2% growth in 2022.
Overall, domestic and global aluminum scrap metal demand continues to remain weak. On Monday, October 9th, the United Auto Workers Union launched a strike against Mack Trucks after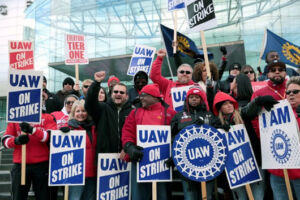 members rejected a tentative deal. The UAW said 4,000 Mack Trucks workers would begin to strike Monday for better pay and other benefits. The move comes while the UAW continues its strike against the Big Three automakers, General Motors, Ford, and Stellantis. This addition to the strike is expected to drive down aluminum prices and demand. A bright side to the aluminum market is the strong demand in China. Chinese aluminum futures have surged to a 15-month high, logging an 8% growth year to date, while the LME Aluminum price, the benchmark for global trade, has dropped 6%.
Take a sneak peek of our briquetting operation and learn about our commitment to providing the highest scrap metal prices by investing in state-of-the-art equipment.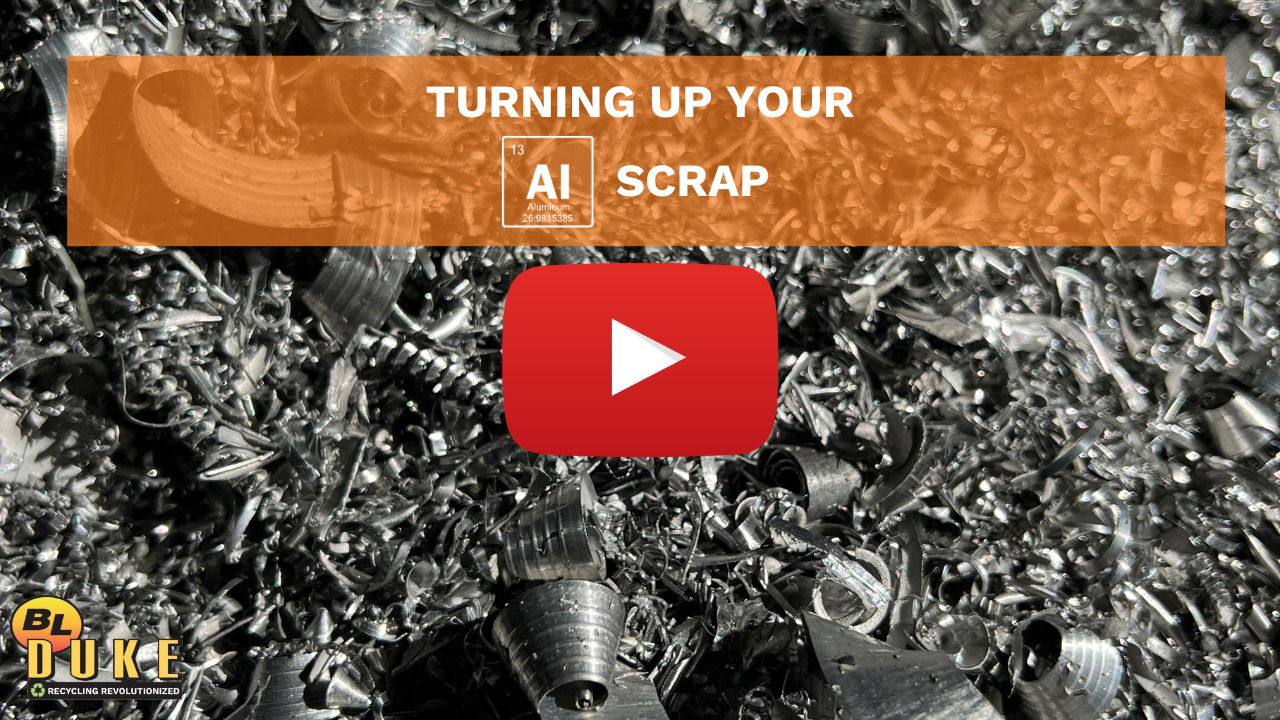 The LME Nickel price remains under the $9.00/lb. mark, trading at $8.45/lb. Couple this with soft demand, prices for all grades of stainless steel are expected to continue to weaken. There is no good news to report in the U.S. and nothing on the horizon indicates a recovery, especially since we are headed into an election year, which historically has a negative impact on the economy.