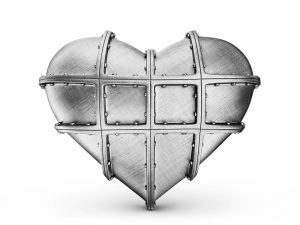 Unlike the prior three months, there is a fair amount of uncertainty regarding February's scrap market.  Continuing extreme weather conditions as well as lack of export demand have combined to make February's scrap pricing difficult to predict.
It goes without saying that this winter has been absolutely horrendous in the Midwest.  The Chicago area is having one of the coldest winters on record, with average temperatures since December 1st at 20.3 degrees, the 12th lowest since recordkeeping began in 1872, according to The Chicago Tribune, "Chicago bracing for second deep-freeze in a month."  The low temperatures have only added to the misery that has been Chicago's winter.  We have also experienced the "third snowiest January on record," states Accuweather.  While this may not affect prime grades of scrap, cut grades and shred will be in short supply.
Export demand and pricing has been falling over the last few weeks.  Two West Coast bulk ferrous scrap sales to South Korea have sent U.S. export prices down, a Korean participant said.  There is no construction in Korea and no demand for finished manufactured products, as claimed by American Metal Market (AMM), " US scrap export prices slide again."  East Coast exports have fared equally poorly and have begun offering tons inland.  The AMM article, "US bulk scrap sale affirms bearish market," says that "exporters are likely to continue gauging domestic mills' interest in their scrap as Turkey remains reticent on bulk orders and container exports have also dropped significantly."
Is the lack of export demand or the extreme weather going to win out in regard to February scrap pricing?  "I feel there has not been enough emphasis put on how negatively the weather has affected scrap supplies," believes B.L. Duke's President, Lou Plucinski.  "Earlier speculations of drops of $20 – $30 seem unrealistic considering low mill inventories and the lack of obsolete grades moving due to the weather.  I will be very curious to see if mills begin using more prime grades considering the pricing anomaly," adds Plucinski.
I happen to agree with his opinion.  It has been very difficult to move scrap whether by truck, rail, or barge given the weather.  Even if the East Coast exporters absolutely had to sell in the Midwest they would find it difficult, logistically speaking, if this weather persists.  At the end of the day, I believe that prices will remain at roughly the same level as January or slightly softer.  Then again, sometimes you can't see the forest or the trees.