There are always many topics of interest we focus on in the Scrap Metal Industry; China, tariffs, scrap exports to Turkey, logistics, ferrous scrap futures to name a few. To stay up to date on all relevant scrap metal subjects our team recently attended the Fastmarkets AMM 12th Annual Scrap Steel Conference in Rosemont, IL.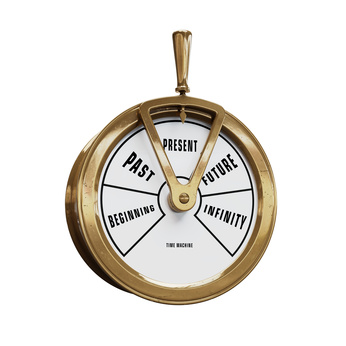 "A Decade Later: What Has Changed and What Hasn't (Yet)"
The conference began with an insightful address from Tamara Lundgen, CEO, Schnitzer Steel Industries. Tamara discussed what has changed and what hasn't changed in our industry over the last 10 years. One of the most notable and positive changes is the level of transparency Fastmarkets AMM has brought to our industry with daily news articles, pricing updates, and more. Ten years ago, we also had a Republican President in office.  George W. Bush was in his second term.  The 2008 Great Recession hit and GDP fell 2.5 percent lower than the year prior. Scrap prices hit a record high in July of 2008.  No. 1 Busheling was selling for over $800/gt though it soon plummeted to less than $150/gt four short months later.    July was also the peak of the 2018 market with No. Busheling selling for $405/gt – less than half of 2008's peak. According to the Fastmarkets AMM, over the past decade, there have been significant fluctuations in the gap between finished product and scrap.   The spread increased annually from $262.84/gt in 2015 to $408.70/gt so far for 2018 after a spread of $630.47/gt earlier in July. Further changes show the number of job openings in manufacturing climbed to 482,000 in June of 2018 which is the highest level in 17 years.  In 2008 job openings in manufacturing topped at 290,000. While China is still as a ubiquitous of a topic as it was in 2008, the conversations have included their "Green Fence" initiative that launched in 2013 and the introduction of their "Big Ban" to the World Trade Organization which resulted in a huge decline on imported scrap into China. Moving forward, in 2011, USA scrap exports peaked at 24 Million Tonnes. However, in the following four years scrap prices fell 40%. For those who suffered through 2015, we don't want to experience that pain again. Many experts agree that this is the 'top of the roller coaster' and we should prepare to experience a decline in scrap prices and possibly a recession in early 2020.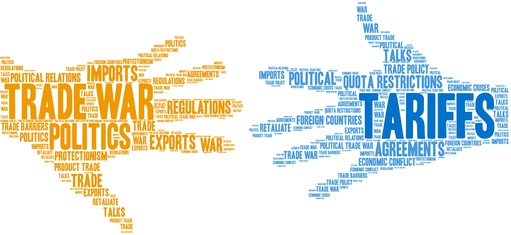 "Presidential Debate: Section 232 and trade wars"
Tariffs. At the Fastmarkets AMM Conference, Donald Cameron, Morris, Manning and Martin LLP, Samir Kapadia, The Vogel Group, and Roger Schagrin, Schagrin Associates discussed Section 232 and trader wars. The consensus among the panelists and most peers is that Section 232 was necessary and has positively affected the metals industry and our economy even though it was truly designed to be in favor of steelmakers and not scrap metal recycling companies. This left the lingering question, if a tariff is being placed on steel imports, why not scrap imports as well?
"Turkey's procurement of raw materials for steelmaking"
Again, China was always the number one country we followed for scrap exports, but as of more recent years, Turkey has come into the spotlight. Turkey's largest scrap metal importer is the European Union with the United States of America coming in second place. Ismail Kursad Korkmaz, Oyak Mining Metallurgy Group, spoke in regards to Turkey's procurement of raw materials for steel making and admitted that Turkey prefers to buy from the USA because our scrap is better quality than the EU's. They're mostly in the market for shred and HMS and are very dependent on scrap metal and/or steel billets as all of their mills are EAF.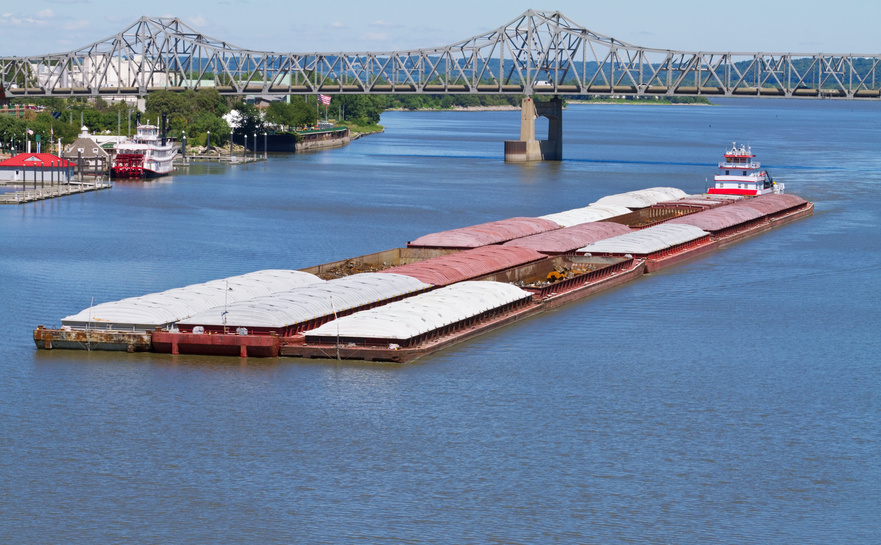 "Road, rail and rivers: what is needed and what can be provided?"
Logistics are an integral and expensive part of any supply chain and since the new Federal DOT Regulations went into effect in 2018, it has been at the forefront of everyone's minds. Drivers and trucks are in high demand and very short supply causing a surge in pricing and an urgency to find alternative modes of transportation like rail and barge as this trend is unlikely to end. Most speakers and attendees agree that though rail can provide for this need, it is a difficult task to get in contact with most of the Class 1 railroad companies. On the other hand, those companies with barge access have a huge advantage. Consumers utilizing the water with a barge can save up to 50% on transportation costs. At B.L. Duke and B.L. Duke River Terminal, we can not only send our scrap metal to the steel mills by barge, but we can also bring up raw material to the Chicagoland area, store and deliver it final mile to customers.  Barge is a reliable and cost-efficient alternative.
"Ferrous scrap futures"
Speaking of the future, B.L. Duke is one of the first scrap companies in the Chicagoland area to offer future contracts to our customers. While raw material has been bought and sold on the futures markets for a long time only very recently contracts have created for scrap futures! There are currently contracts up to hedge No. 1 Busheling and Shred. Similar to service centers, scrap companies are now able to lock in scrap selling prices one to twelve months into the future. Final Thoughts: One thing that hasn't changed in the past 140 years let alone in the past ten is that scrap metal recycling is an inherent link in the economy.  Metal is in our phones, cars, houses, hospitals, and infrastructure. In just about every day to day item we need or service we require it has been formed by, built with, transported on or stored in metal. Recycling these metals once they are obsolete is a necessary, not an option in order to keep our planet moving forward. For more information in regard to the scrap metal industry, please contact us at [email protected]