The US Ferrous scrap market kicked off into the month of November with steel mills quick to offer increased prices for all grades, shredded scrap taking the cake. In Chicago, shred has now hit a record high this year, increasing $60 per gross ton from October's numbers. Cut grades, such as Plate & Structural and No. 1 Heavy Melt, followed just under shred with a $40 and $50 per gross ton increase, and prime grades gained back October's loss of $20 per gross ton.  The three-tier increase is due to 2021's continued theme of tight supply and high demand.
November's increase comes directly from a continued flourishing domestic market and fierce export competition.  Cargoes typically destined for Mexico now have more options as scrap continues to run scarce. Turkey booked multiple cargoes in October and their appetite does not seem to be diminishing, as they made an unusual purchase from Puerto Rico this month.  Shred has the lowest supply in most regions as a result of steel mills using more obsolete grades in their mix to avoid the high price of prime grades.  The margin between shred and prime grades has grown tighter and is only at a $40 per gross ton difference this month.
All anticipated scrap trends are out the window, states Lou Plucinski, President.  Mills and mill-owned scrap suppliers are solidly in control of the market despite historic high demand and reduced scrap flows.  I still think a strong export market and additional EAF consumption will keep the ferrous markets strong well into 2022.
As the month of October came to an end, all non-ferrous prices retreated with aluminum scrap prices dropping by over 13% since it's mid-October peak.  The volatility had a greater impact on mill-grade scrap prices, such as 5052, 3003 and 6061 alloys however, the secondary smelter-grades are also under pressure.
Copper and brass scrap prices dropped almost 9%.  Comex took a hit, but Fastmarkets assessed copper as unchanged, leaving buyers with mixed signals.   Stainless steel scrap prices had the smallest loss of 7.5%.   Stainless markets are holding somewhat steady into November, however, buyers are still finding the market challenging with little scrap and constant fluctuation.
Non-ferrous markets stabilized the first week of November and are expected to trade at current levels until the Thanksgiving Holiday.  Similar to ferrous markets, domestic and overseas demand remains strong with delivery appointments are only a few weeks out at most major mills.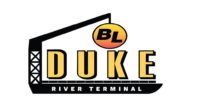 Are supply chain disruptions impacting your business?  Contact us to learn how BL Duke River Terminal can help with your 2022 plans.  Services include warehousing, stevedoring, transloading, and final mile delivery.