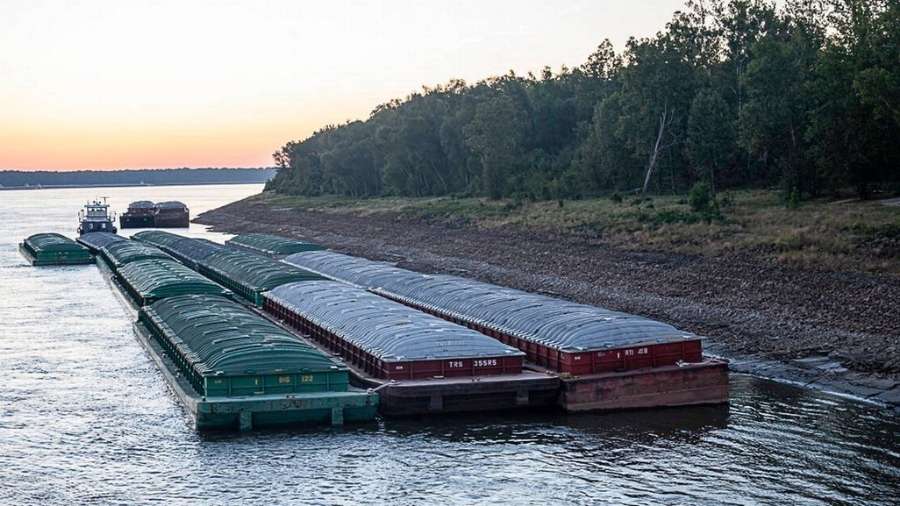 Chicago's Ferrous Scrap Metal Market
Diminished demand and droughts on the Mississippi River have dried-up Chicago's ferrous scrap market with October's prices falling for the sixth consecutive month. Cut grades dropped $10 per gross ton, prime grades fell $30 per gross ton and steel turnings posted even to September's price. Shredded auto scrap took the largest hit, dropping $40 per gross ton and shrank the unusual spread between shred and prime grades.
The US ferrous scrap market continues to be plagued by an oversupply of prime scrap and moderate demand from mills. Demand in the Chicago market is weak, with three mills taking maintenance outages and a large integrated operation generating enough home scrap to avoid buying from the spot market. High inflation rates and limited export have only added to the downward pressure.
"It's been an ugly spiral" states Lou Plucinski, President.  "Poor demand might dictate the delivered scrap price point, but the unbridled increase in transportation expense to reach the mills has increased exponentially."
Droughts on the Mississippi River have reduced a vessel's cargo capacity and barges are scarce due to the added demand from grain and soybean season. Barge prices have increased 77 percent since the first week of April alone.  Record low water levels on the Mississippi River have caused at least 8 groundings in the last week, despite the low-water restrictions implemented by the US Coast Guard. According to Celtic Marine and Logistics, these issues will continue throughout the month of October due to lack of rain in the forecast.
"On average we ship 15 barges of scrap to various steel mills per month, said Mark Reilly, VP of Operations. This month, there are no spot barges to be found!"
Limitations on the inland waterways system impacts much more than just the supply chain.  Barge transport is the most efficient, eco-friendly and safest means of transporting bulk commodities. Transportation by barge produces far fewer emissions, reduces the number of transportation-related injuries and has the lowest cost and least fuel consumption among surface transportation. Learn more – Expanded Logistics.
Chicago's Non-Ferrous Scrap Market
Non-ferrous scrap prices continue to spiral downward with no end in sight. Markets are being challenged by inflation, soaring energy costs, and transportation bottlenecks. Interest rates have also impacted the value of the dollar and slowed export demand.
The stainless scrap metal outlook is bearish for the remainder of 2022 and could be weaker at the onset of 2023. Oversupply of nickel, inflation and recession fears are all adding to the downward pressure. Demand for stainless steel scrap metal has slowed since August. LME Nickel Contracts are fractured after trading was suspended earlier this year and further impacted by pending law suits.
Copper and brass scrap prices continue to follow the financial markets, moving with the Dow and S&P.
Aluminum scrap metal demand has continued to soften, with prices falling and delivery appointments out close to 60 days.

Scan our QR Code to schedule a meet-up during the show to chat about partnering with Chicagoland's fastest growing metal recycler.