UPDATE:  We're very excited to announce we surpassed our goal and we were able to donate $2,470 to the Breast Cancer Research Foundation!  Thank you to everyone who came out to participate in our Tacos for Ta-Ta's fundraiser.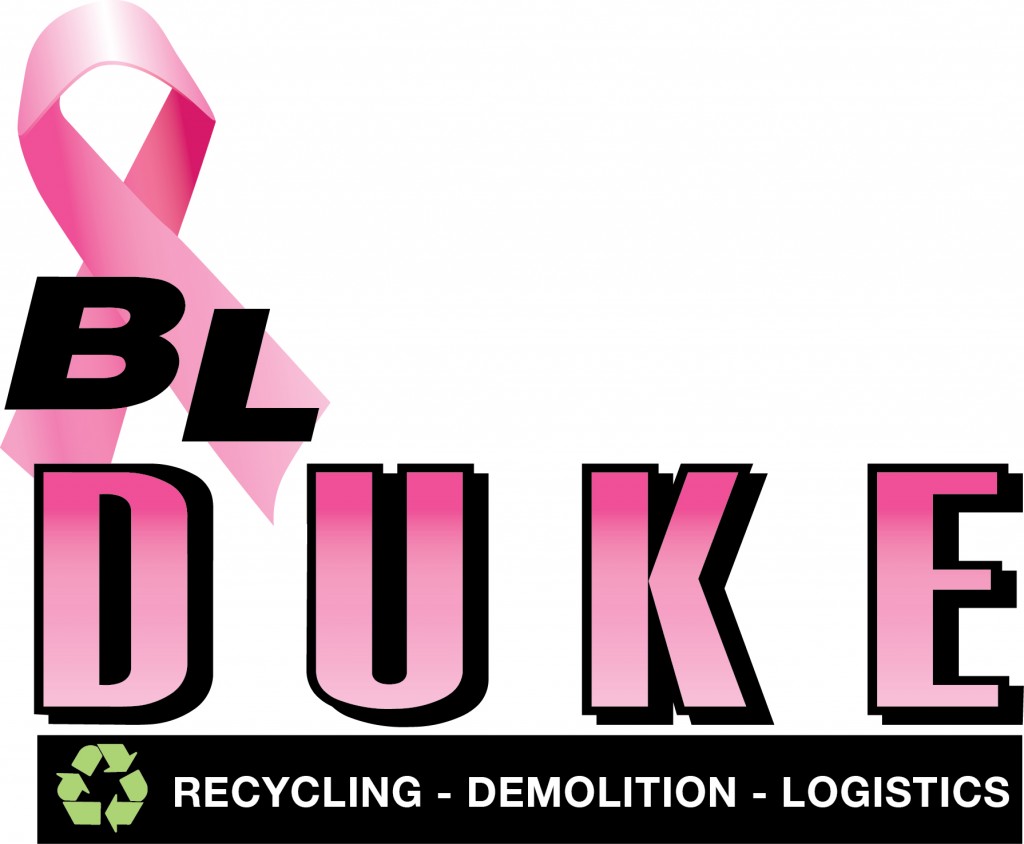 ***NEW DATE***
Friday, November 3rd
B.L. Duke's Forest View Scrap Yard
6400 West Canal Bank Road, Forest View, IL
7AM – Coffee & Donuts
11AM-1PM – Taco Truck
Free giveaways and raffles!
We can't believe it's that time of year again!  Every October, B.L. Duke is grateful that we have the opportunity to stand up to breast cancer.  This cause is near and dear to me, as I'm currently battling breast cancer for the second time.  Over the last three years, B.L. Duke has gone above and beyond to personally support me and others who are affected by breast cancer.  I appreciate my work family's support and am inspired by the newest member of our team who is also a breast cancer survivor.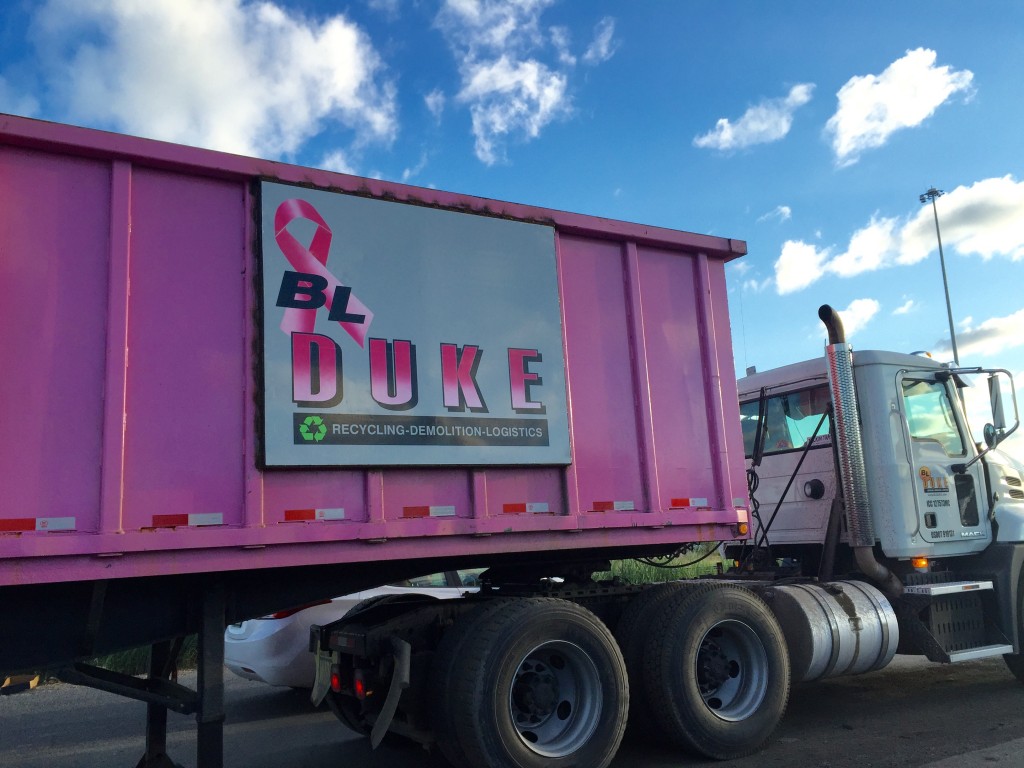 This year, we're raising money in a new way with our Pink Lady (pictured above).  We're excited to announce our Tacos for Ta-Ta's party to help raise funds for breast cancer research!  The event will take place at our Forest View, IL Ferrous Processing yard on November 3rd between 7AM-5PM.  B.L. Duke has pledged to donate 20% of the day's profits from our retail business to the Breast Cancer Research Foundation.  Tacos for Ta-Ta's will start out with breakfast donuts and coffee followed by a taco truck that will serve lunch!  There will also be free giveaways for those who participate and help us stand up to breast cancer.
Since 1993, over 10 million hours of research has been funded by BCRF.  As a patient currently enrolled in a clinical trial, I've learned to appreciate the latest and greatest opportunities that are only possible from hours of cancer research.  We're looking forward to filling up our Pink Lady with TONS of scrap metal for a great cause!
For more information on the Tacos for Ta-Ta's party and how you can donate, contact us at [email protected] or 773-778-3000.
B.L. Duke delivers customized recycling programs with game-changing efficiencies. Established in 2000, the company has revolutionized the recycling industry delivering customized programs that streamline operations and save customers time and money. Learn more about B.L. Duke at www.blduke.com.