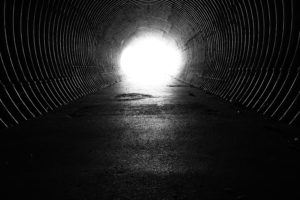 The domestic scrap market is seeing light at the end of 2020's very dark tunnel.   Tight supply, strong global demand and low mill inventories are the three major factors adding to the bullish sentiment for domestic ferrous and non-ferrous scrap markets.
Chicago's ferrous scrap prices increased $70 – $80 per gross ton from November to December.  This marks a historic one month increase and the largest move we've seen in 2020.  Aside from this jump the largest month to month move was limited to $40 per gross ton.  This is a strong finish to the year for ferrous scrap commodities that are now at the highest prices in 2020.
Scrap demand has continued to grow with the mill capacity utilization rate hovering in the mid-70's, with most flat rolled mills running at close to 100% capacity to keep up with steel orders.  "Steel mills have kept their scrap inventories  dangerously low," says Lou Plucinski, President.  "In addition, there are new EAFs that just sparked that will consume an additional 200,000 tons per month."
Scrap subsites, including pig iron, DRI and iron ore are no longer a cost effective option for steel mills.  These subsites remain in tight supply adding to the upward pressure and driving steel mills to pay up for scrap this month.
Strong export demand and concerns about future Covid-19 shutdowns have fueled non-ferrous scrap prices.  From the outset of 2020 all non-ferrous scrap markets have seen a price increase anywhere from 20% – 40%.  "Scrap is in tight supply and local consumers are competing with strong export demand,"  says George O'Brien, Director of Non-Ferrous.  "They're in a buying frenzy preemptively  preparing for winter weather that will surely slow deliveries."
Ready to grow your bottom line?  Contact us to establish your 2021 scrap metal recycling program in Chicago and the surrounding areas.