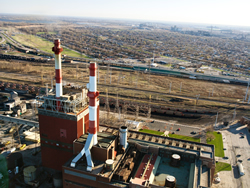 In a strange reverse twist on what seems to be the norm in our current economy, some employers in the manufacturing sector are finding that they have a surplus of jobs and not enough qualified candidates to fill them. The problem seems endemic to northeast Indiana,  which boasts the highest concentration of manufacturing jobs in the nation. B.L Duke is a trucking and hauling company that operates in the Chicagoland and St. Louis areas serving the heavy transport and recycling needs of many of these manufacturing enterprises. Shedding some light on why these businesses are having problems finding the right employees may help some young job seekers overcome the challenge of unemployment.
Employers Are Facing a Lack of Proper Skills in Applicants
As CEO of Daman Manifolds, a manufacturer of hydraulic valve manifolds in the city of Mishawaka in north-central Indiana, Larry Davis has a problem. "We need to hire 10 more workers in the next six months," he says. "I'll have to go through 500 applicants just to get the 10 that I need. And there's no guarantee that those 10 hires will work out." Many of the candidates look idyllic on paper, but turn out less so later in the hiring process. Drug tests unfortunately weed out many of the applicants, and Davis states that many candidates don't even finish filling out the 8-page application required by the company. He also says that the company is wary to accept college graduates who apply, because they feel that once something better comes along, they'll quit, wasting the time and resources it took to train them.
Many of the applicants simply lack the technical skills required to complete the jobs at hand. Matt Bell, president of Corporate College, a part of the Ivy Tech Community College of Indiana, says that 5-10% of manufacturing jobs go unfilled because people just don't have the right skills for the task. Many workers end up coming from Ohio and Michigan because Indiana's workforce just isn't as qualified for the positions. The key to success for many Indiana jobs seekers is education at a qualified technical school.
B.L. Duke Works As Hard As You Do
Businesses need reliable shippers to take care of their product, recycling, and demolition needs. If you would like to learn what B.L. Duke can do for your business, we would love to speak with you.