Periodically B.L. Duke will introduce a member of our family. We feel it's important to help you put a face to a name and to salute a team-member for their ongoing dedication.
Shannon Evoy – Sales Manager

Day to Day at Duke
It is that time again, when B.L. Duke would like to salute one of our very own.  Shannon Evoy started her role here as an Industrial Buyer and Social Media Coordinator in 2012 and since then has grown tremendously.  October is the perfect month to recognize Shannon as she is a breast cancer survivor!
Before starting her career in scrap metal, Shannon worked in the financial industry.  However, her roots are deep in manufacturing and packaging within her family's business.  With a background in public relations and marketing, Shannon has taken B.L. Dukes capabilities to a new level with her hard work and dedication.  Her energy is contagious and she exemplifies B.L. Duke's Core Values.
Shannon's main position remains on our sales team as a Sales Manager.  She also manages all of B.L. Dukes social media and marketing outlets.  She is a role model in the industry as the Vice President of the AWMI Chicago Chapter and will be the President January 1st.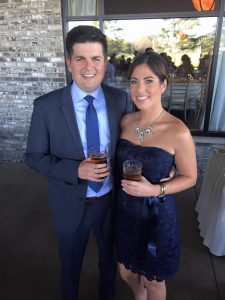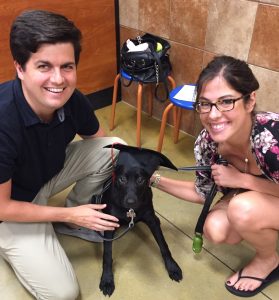 Background & Family Life
Shannon grew up in Evergreen Park, IL then moved to Palos Park, IL.  Irish Dancing for the school of Lavin Cassidy played a big part in Shannon's childhood, dancing for over 12 years.   She attended Marist High School and was part of the second coed graduating class.  She earned a Bachelor of Business Administration in Finance and a minor in Spanish at the University of Iowa.
When she's not working, Shannon religiously practices yoga and enjoys spending time at her lake house in Sister Lakes, Michigan. Shannon lives with her 'man friend' Kevin Collins and her rescue puppy, Madison.  Shannon and Kevin have been friends since high school and look forward to getting married in September 2017!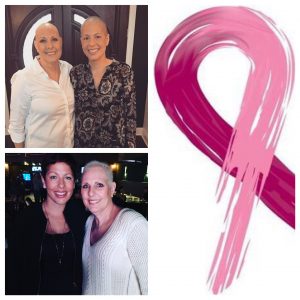 Shannon is breast cancer survivor.  Shannon was diagnosed with Triple Negative, Stage 2 Breast Cancer in July of 2015 and officially beat cancer in January 2016.  In December 2015 her mom, Lynne, was also diagnosed with the same form of cancer.  During cancer treatments, Shannon continued working. Shannon's positive attitude kept her going throughout the challenging journey.  Today, Shannon and her mother Lynne are cancer free and a perfect role models to live each day to its full potential!
B.L. Duke is holding a fundraiser in honor of Breast Cancer Awareness Month again this year … stay tuned for more details!
Jim Schulte – Industrial Buyer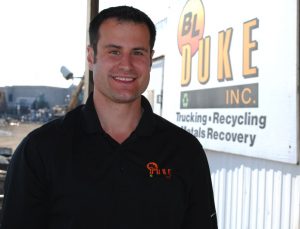 Jim Schulte joined the B.L. Duke family in July of 2011 as an Industrial Buyer and is known around the office as "Lance." Previously, Jim worked in both the financial sector and construction industry.  Jim is truly an asset to the team; not only does he have an understanding of the markets but he's also taking on more projects as a Demolition Manager.
Day to Day at Duke
Although Jim's official title is Industrial Buyer, he wears a variety of hats. Besides working in the sales department concentrating on business development and customer retention, Jim also works with Duke's Demolition Division. His latest challenge has been marketing non-ferrous commodities and sharing his market perspective via the Latest News Section of our website.
"I truly enjoy coming to work every day  I am fortunate to work with great people who have taught me about an industry I had no prior background in.  If you would have told me five years ago that I would be working in "scrap" I would have told you, you're nuts!" Says Jim.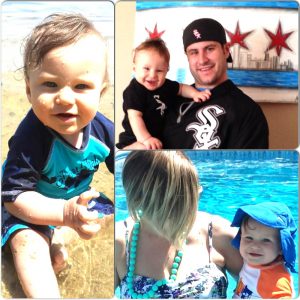 Background & Family Life
Jim was born in Blue Island, IL on the Southside of Chicago and was raised in Orland Park where he graduated from Carl Sandburg High School. He attended the University of Iowa where he received a BA in Political Science.  It was as the University of Iowa where he began dating his wife of 3 years, Jacquelyn. This last August the Schulte Family welcomed their first child, Danny, into the world. Besides "babysitting" as he likes to call it, Jim enjoys spending time at his family's cottage in Sister Lakes, Michigan, golfing and cheering for the White Sox!
The Duke family would like to salute Jim for exemplifying B.L. Duke's Core Values.  "One of Jim's noticeable strengths is that he is so well rounded, states Lou Plucinski, President of B.L. Duke.  "He has a firm grasp of not only operations and marketing but also the economics of running a business.  Jim makes big pictures decisions for the good of the whole company not just to benefit himself."
Please contact Jim Schulte for more information or any questions regarding scrap metal pricing.
Mike Matyas – Logistics Manager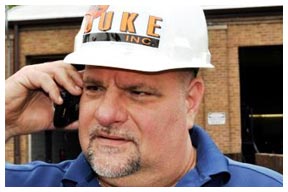 Mike Matyas joined the B.L. Duke family in June of 2008 as our Logistics Manager. Soon after his first day he earned the nickname "Jimmy." Bringing over 28 years of experience to the B.L. Duke team, Mike's logistical knowledge has been invaluable.
Mike acquired a wealth of knowledge and expertise from his time working for Pennsylvania Truck Lines and Allstate Delivery. "Mike is the heart of our trucking operations," states Lou Plucinski, President of B.L. Duke. "He manages the service needs of our customers and the demands of our fleet and drivers. This is not an easy job!"
Day to Day at Duke
Giving Mike the simple title of Logistics Manager is an understatement. He wears many hats throughout the day managing all of B.L. Duke's daily dispatch movements, fleet and drivers. Mike also oversees our maintenance and safety programs, as well as DOT regulations. "Recycling was a new industry for me when I joined B.L. Duke in 2008. I learn something new every day! I really like the people I work with; B.L. Duke is my second family," says Mike.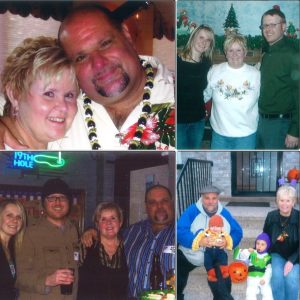 Background & Family Life
Mike has been married for 27 years to his best friend and lovely wife, Nancy. Mike and Nancy have two children, Kevin and Kimmy, and two grandchildren. Mike grew up in the Southwest side of Chicago in the Garfield Ridge area. Outside of work, Mike spends his free time during the summer in his pool and working in the yard. He loves golfing, watching just about every sport on TV and is a self-proclaimed die-hard Cubs fan. Mike is looking forward to spending time with his family, closest friends and chocolate lab, Stoshu, this holiday season.
The Duke Family would like to salute Mike, a k a "Jimmy," for his hard work, long hours and dedication!
Please contact Mike Matyas with any questions.
Mark Reilly – VP of Operations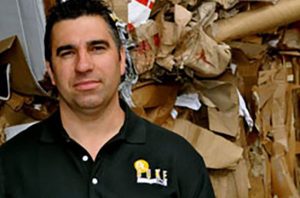 Mark Reilly joined the B.L. Duke family in May of 2008 as our VP of Operations. Relocating from St. Louis, Mark brought the perfect synergy to our team. His expertise of non-metallic recycling was the perfect marriage allowing B.L. Duke to offer recycling solutions for not only metallic materials but also non-metallics.
Day to Day at Duke
Mark manages all activities at our Ferrous Processing yard, including 28 yard personnel over 2 shifts – 6 days a week, all inbound and outbound loads and 35 pieces of scrap handling and processing equipment.
"I love working at B.L. Duke because there are no 2 days that are the same. I enjoy the challenges and obstacles in which we overcome as a company on a daily basis," says Mark.
Background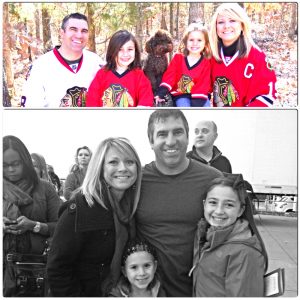 Mark was born and raised in St. Louis, Missouri (GO BLUES!). Before joining our team, Mark was the General Manager for a waste hauling company, transfer station and landfill in St. Louis. He received his BS in Education from West Virginia University and his MS in Education from Southwest Baptist University. While attending WVU, Mark played soccer all 4 years and was named All American.
Family Life
Mark has been married to his lovely wife Brenda for 7 years and has 2 daughters, Emma and Jayesa. Some of Mark's favorite hobbies include golfing, fishing, boating and biking.
The Duke Family would like to salute Mark for his accomplishments and continued success.
Please contact Mark Reilly with any questions.