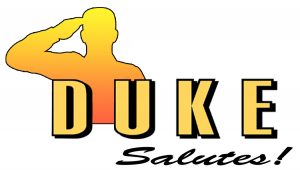 On Veteran's Day, we want to honor and thank all Veterans for their service and sacrifice.  We'd especially like to highlight and salute our very own Veteran, Ron Antos.  Ron has been in the military for nearly 10 years and is currently serving in the Air Force Reserves.  He joined our team as a Dispatch Manager in late 2018 and we've been grateful for his hard work and dedication ever since.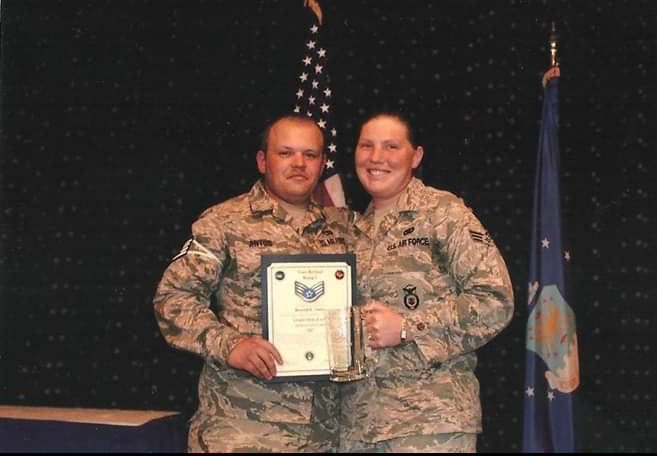 Ron serves in the United States Air Force in Ground Transportation.  He has driven vehicles as small as golf carts, and as large as 100-foot-long semi-rigs. He progressed through the ranks and became a dispatcher where he managed drivers to ensure efficient transport of cargo and personnel.  Ron is now the Non-Commissioned Officer in charge of Ground Transportation at Grissom Air Reserve in Peru Indiana.  "My responsibilities include making sure those I supervise follow Air Force regulations and that they maintain the standards set by Air Force," states Ron Antos.  "I also monitor and accomplish training for those Airmen."
Ron's experience and military work ethic complement his role as a Dispatch Manager at B.L. Duke.  "Having a military background has been beneficial to manage our drivers, DOT Regulations and meet our customer's service needs," states Marissa Plucinski, VP of Sales.  "I appreciate Ron's ability to get the job done and I would encourage others to hire our Veterans."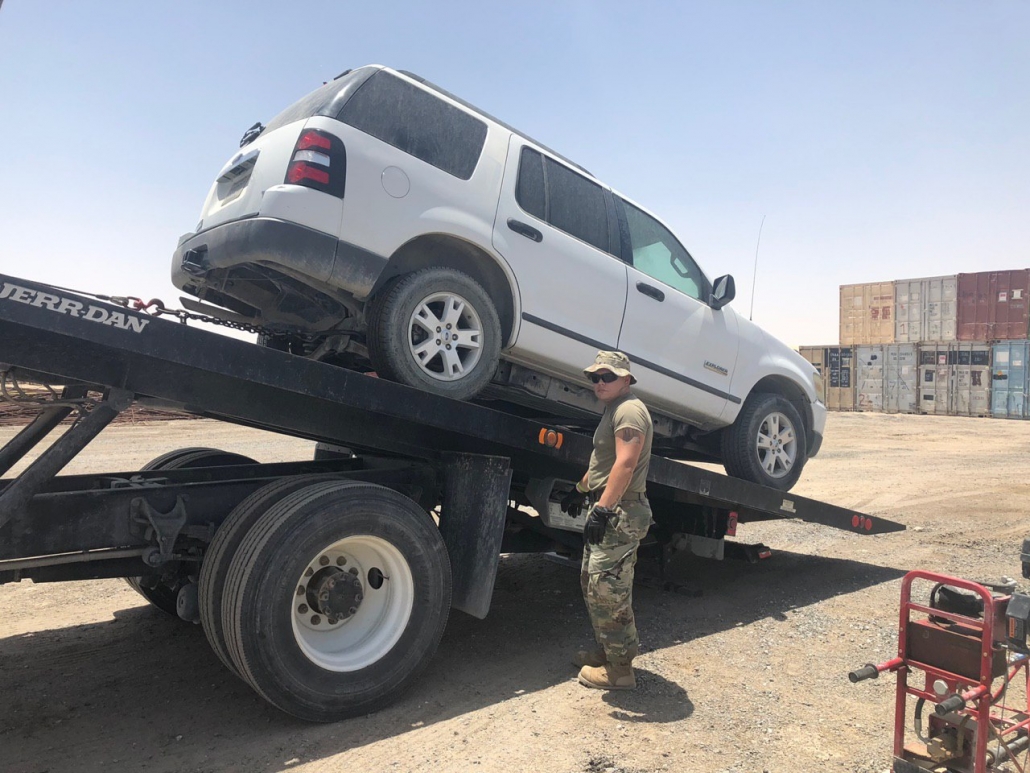 Ron was deeply missed while he was deployed from January through July 2019. "You realize how valuable someone is to your team when they're absent for period of time," states Lou Plucinski, President.  Ron was stationed in Kuwait in support of Operation Inherent Resolve earlier this year. 
B.L. Duke was honored to receive the Secretary of Defense Employer Support Freedom Award in 2019. This award is the highest level of recognition given by the U.S. Government to employers for their outstanding support of employees serving in the National Guard. Out of hundreds of thousands of employers Nationwide, B.L. Duke is proud to be one of the 15 companies chosen.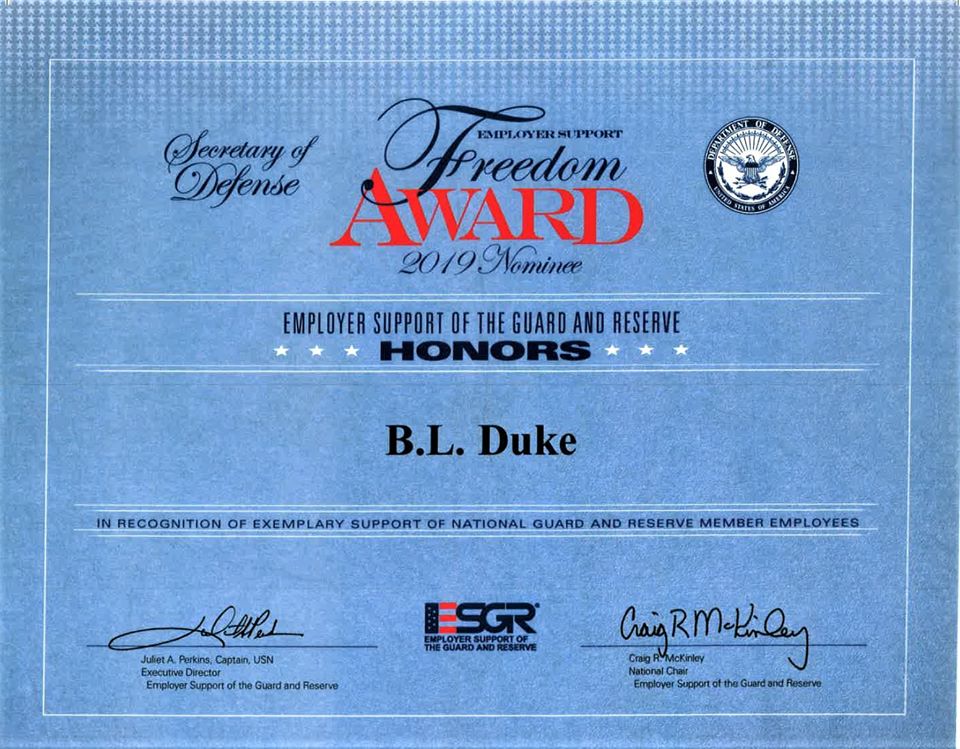 When Ron's not at work, he enjoys spending time at home with his 3 children- Carlin (7), Penelope (4), and Ronald Jr. (2).  Ron welcomed Carlin while stationed in the UK at RAF Lakenheath, Penelope was born in New Mexico, and Ron Jr. was born in Illinois.  Ron also enjoys bladesmithing, hunting, fishing and riding his motorcycle any chance he gets.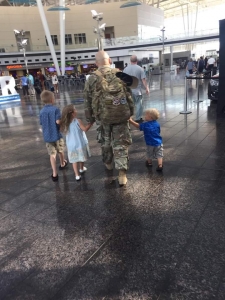 We thank Ron, and all uniformed active, retired and reserve United States armed service members, for their sacrifice, dedication, and service to this country.