Demand is heating up in the ferrous and non-ferrous scrap markets!  The mill utilization rate has improved, and the export market is buzzing with activity on the East Coast.  These are both indicators that scrap demand has improved in the United States.  So, how has this impacted August's scrap markets here in the Midwest?
Chicago's ferrous scrap market settled soft-sideways.  Prime grades are down $20 per gross ton and cut grades and steel turnings are unchanged from July's prices.  "Ferrous sales traded stronger than we originally anticipated," states Lou Plucinski, President. "The Illinois River closure has been a concern since late June, but we were able to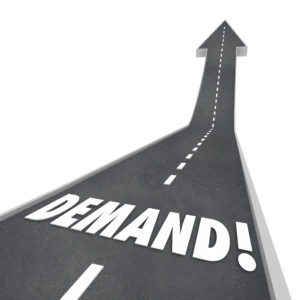 secure enough truck and rail homes to satisfy our August volumes."
Several mills have increased their buys and restarted idle operations to keep up with growing demand. US Steel alone restarted two blast furnaces this summer including No 8 blast furnace in Gary, Indiana. Approximately 4.73 million tons (or 13,100 tons per day) of blast furnace capacity has or will come back into the market between early July and early August, according to Fastmarkets' calculations.  The mill utilization rate, currently at 59.3%, is moving in the right direction.  It's up 0.6% since July alone.  Improved export demand has moved scrap metal overseas this month and kept it from bleeding inland into the Midwest and Ohio River Valley markets.  The export surge is attributed to the US dollar hitting a 15-month low versus the Euro.
Non-ferrous mills, smelters and overseas consumers who have been on the sidelines have also returned to the marketplace.  "With non-ferrous, increased demand doesn't consistently translate to higher prices as it does with steel.  And this month, prices have been all over the board," states George O'Brien, Director of Non-Ferrous.  Aluminum, stainless steel and the nickel markets benefited from higher prices on the London Metal Exchange.  Copper markets, on the other hand, follow the stock market and remain under pressure.  Market participants cite weak, cyclical summer markets and slow nationwide recovery from Covid-19.