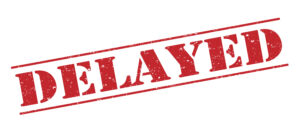 The US ferrous scrap market slowly took shape, and regional prices were delayed to settle.  Monthly ferrous trade is conducted the first week of the month, and prices typically post on or before the 10th day of the month.  The uncertainty over prime scrap pricing delayed trade late into the first week of September, with regional prices finally posting on Monday, September 11th.
Chicago's Ferrous Scrap Metal Market
The looming US auto strike, steel mill outages, lower finished steel prices, and an uptick in export demand came together to form September's ferrous scrap market.   Steel mills secured prime grades in Chicago at a $50 per gross ton discount.  Shredded and cut grades settled even to August's prices amid tight supply, and machine shop turnings increased by $30 per gross ton.
"I've heard the steel mills arguments on pushing primes down $50 per gross ton, but I think It's time for Midwest dealers to stand strong.  The UAW strike is almost a certainty, the river closure is coming to an end, scrap yards have no inventory, and massive EAF capacity is coming online," states Lou Plucinski, President.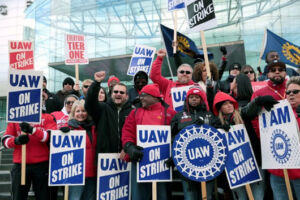 The potential of a US automotive union workers (UAW) strike against the Big 3 would immediately impact metals consumption, hitting steel, aluminum, and copper.  The UAW and Big 3 have 3 days to agree, as the current contract expires at 11:59pm ET on September 14th.  The UAW is asking for wage increases, more generous benefits, and the conversion of temporary employees into permanent hires.  A 10-day strike could cost the US economy more than $5B  and US consumption of flat steel could shrink by as much as 409,000 (st)/month with an additional 138,200 st/month of other steel consumption and 134,300 st/month of aluminum consumption, according to an Argus analysis of vehicle consumption data.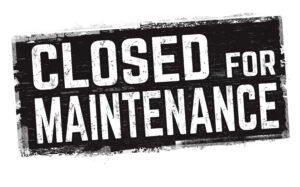 Several maintenance mill outages have crimped scrap metal demand.  At least eight melt shops will take downtime this month with and an additional seven outages scheduled for October.  The largest is a three-week outage at Cleveland Cliffs Riverdale, IL,  which has a capacity of 900,000 tonnes annually.  Nucor Crawfordsville, IN, has a two-week outage and US Steel also confirmed that routine maintenance would temporarily halt operations at its 2.83-million-tonne-capacity Big River Steel, Osceola, AR for ten days this month.
Sustained export demand, primarily from Turkey and southeast Asia, have protected cut grades from price drops. Turkey, the largest recipient of US scrap metal, continues to import Heavy Melt 1 & 2 (80:20 mix) to aid Turkish steel  production.
Chicago's Non-Ferrous Scrap Metal Market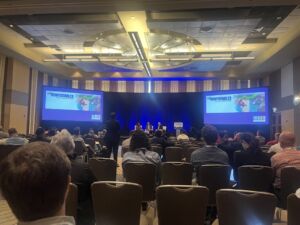 News late last week of stainless steel scrap prices increasing in the UK and Europe created demand and pricing optimism for the fourth quarter. Stainless steel scrap availability has been limited in recent months due to a poor economy and reduced amount of consumer spending. Thus, prices for stainless-steel scrap have remained lower than usual against the cost of nickel. Hopes of better prices may influence merchants to sell material that has been held back. Current domestic prices have yet to react to the news, but the expectation is to see a bullish attitude from traders and consumers alike over the next few months.
Export demand, primarily from India, will also bolstered domestic stainless steel scrap metal prices.  India will continue to increase as the country rapidly develops its transportation networks and infrastructure, according to Nidhi Turakhia, Executive Vice President of Allied Alloys a panelist at the ISRI stainless round table.
The North American aluminum scrap market is not expected to stage a recovery in the short-term, according to panelists on the ISRI aluminium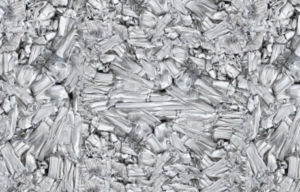 round table. The aluminum market continues to remain stagnant without much movement in price and/or demand. Delivery appointments domestically are out approximately six weeks with most consumers still in the market. Overseas prices for some secondary aluminum grades (typically cast and sheet with steel attachments) remain higher than local prices but container availability remains an issue. Segregated primary aluminum scrap grades (5000 and 3000 series in particular) are currently the weakest in demand. Mills in the market are taking advantage of the opportunity to keep prices down for these alloys.
Copper and brass prices have seen slight gains once again on prospects of better demand by top consumer China showing signs of stabilizing their economy. August trade information indicates both import and export activity in China has increased along with other indicators supporting the economic downturn may begin to slow down. Historically, when this happens prices for copper will rise and spreads will shrink.
Do you plan on attending Fabtech Chicago September 11-14?
Contact us to schedule a meet-up.