We're more than excited to announce B.L. Duke was recognized as one of Crain's Fast Fifty Companies for 2018! Each year, Crain's releases its Fast Fifty list, which recognizes Chicago-area companies that have shown significant growth over a five-year period.  This is the second time we've made this list; with the first time being in 2015 for growing nearly 300 percent in five years.  Between 2013 and 2017 we've grown over 400%!  In 2017, we increased sales revenue by 65% and added 32 employees to our workforce.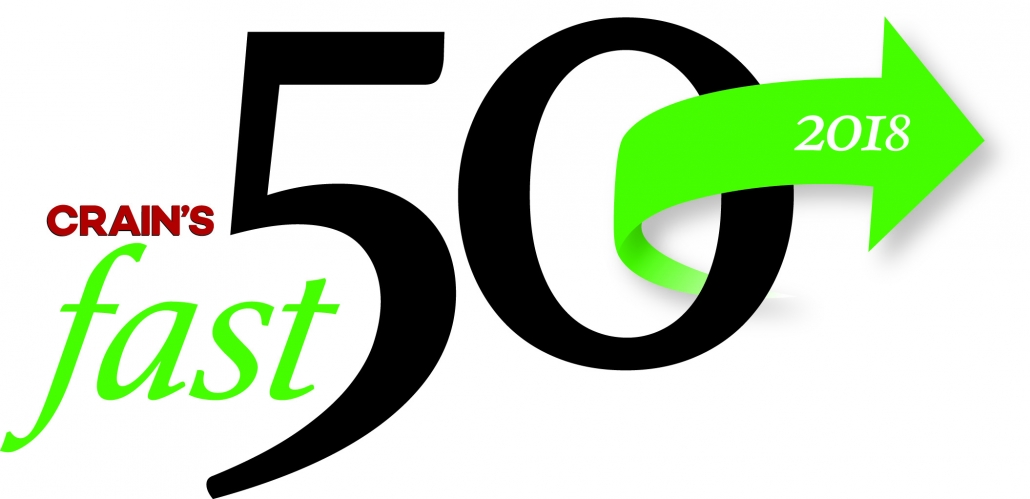 We've had so many exciting happenings in the last year, it's hard to keep up.  This year we were also named a finalist for the 2018 American Metal Market's Steel Excellence Awards in the Scrap Metal Company of the Year category. In addition, we recently completed plans to double our footprint with the acquisition of the Gerdau Rolling Mill next to our Joliet campus, which will allow us to plan for additional products and services that will pass on even more cost-savings and conveniences to our customers. Check out our NEW division B.L. Duke River Terminal, which offers stevedoring and indoor/outdoor storage services for your finished steel product. With our prime location on the Des Plaines River in the Chicagoland area, BLDRT provides cost-saving transportation efficiencies through transloading to rail or truck direct to your facility.  On July 30th, we also announced the Grand Opening of our over the scale business in Joliet and are now open to the public.
"It's truly an honor to be named among the impressive list of honorees across many thriving industries," said B.L. Duke President & CEO Lou Plucinski. "Hands down, this recognition is the direct result of the hard work of our team. I couldn't be more proud of what we've accomplished together as a company in the past few years."
For more information or a list of services you can check out our website at www.BLDUKE.com or call 773-778-3000 and ask to speak to a sales team member.