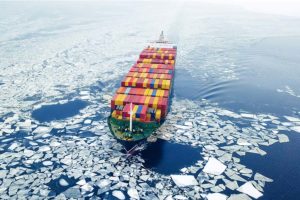 Prime grades of scrap metal followed finished steel's downward trend, dropping $25 per gross ton. Prime grades, including Busheling and Bundles, are down 15% since the beginning of  the year in Chicago. Cast Iron Borings and Machine Shop Turnings also took a cut of $20 per gross ton, while shred and cut grades held even to January's prices.
Export played a large roll in forming February's market.  While China stayed out of the market due to the Lunar New Year, Pakistan, Asia, and India made some moves overseas. Turkish mills bought multiple deep sea cargoes at escalated prices and kicked off scrap metal sales in the US.  Iron ore and pig iron prices are creeping up, forcing steel mills to seek out scrap metal for substitutes, and compete with mills overseas.
Severe winter conditions will further strain supply chains.  Scrap Dealers are reporting fewer inbound deliveries and inclement weather has also slowed outbound shipments to steel mills via truck, barge and rail. On Wednesday, February 2nd, BL Duke suspended most inbound and outbound shipments due to a nor'easter storm that caused dangerous driving conditions.
"The month of February brought with it colder weather and winter storms which is having an impact on inland waterway traffic and terminal operations," states Bri Binnie, Director of Business Development – BLDRT.  "Carriers have been restricting tow sizes, it seems local fleets are full, and we are seeing delays and diversion above our Joliet, IL location and even as far south as St. Louis. The barge industry is also experiencing a stronger grain season into February which translates into tighter availability on covered hoppers."
Rumored predictions for  March's scrap metal prices are favorable due to this month's reduced scrap flows.  Last winter's closure of the Illinois River caused Chicago's scrap market to increase by 14.5 % within a 1 month period as a result of supply chain disruptions caused by the closure.
Are supply chain disruptions impacting your business?  Contact us to learn how BL Duke River Terminal can help with your 2022 plans. Services include warehousing, stevedoring, transloading, and final mile delivery.