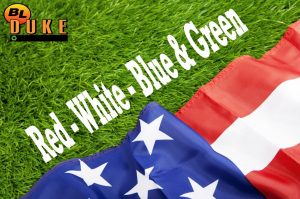 Be Red, White, Blue & GREEN this Fourth of July! Here are some ways we suggest being green this holiday:
Recycle plastic bottles, aluminum cans, & paper products
Use biodegradable plastic ware or reusable flatware
Use propane instead of charcoal when grilling to produce less greenhouse gases
Support local farmers
For more information on ways you can be green, please contact B.L. Duke today.