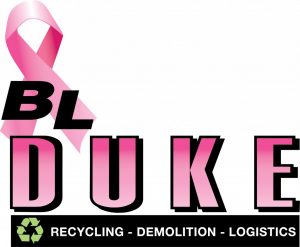 Happy Breast Cancer Awareness Month!  A woman is diagnosed every 2 minutes with Breast Cancer in the United States.  One of our own, Shannon Evoy, is fighting cancer.  Shannon was diagnosed with stage 2, Triple Negative Breast Cancer on July 30th and is halfway through chemo treatment!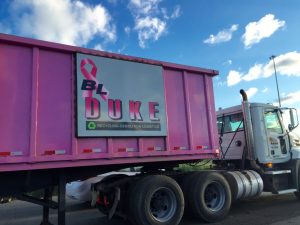 B.L. Duke is standing up to cancer!  We are committed to donating 50% of profits for all materials recycled in our Pink Gondola during the month of October.  Proceeds will be donated to Breast Cancer Research  Foundation (BCRF). Since 1993, over 8 million hours of research has been funded by BCRF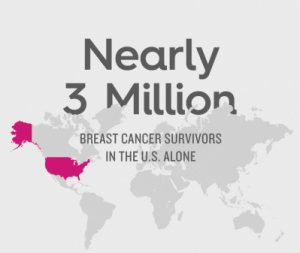 Our driver, Jerry, delivered our Pink Lady to the first customer in Michigan!  We're excited to see where else she will travel to this month.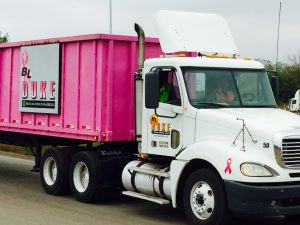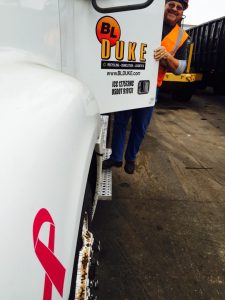 Follow our Pink Lady's  travels by liking us on Facebook or following us on Twitter!