We're excited to announce our new mobile website – www.blduke.com! Our team has dedicated time and energy to create a mobile friendly website with your needs in mind. At B.L. Duke, we strive to keep up-to-date with the newest technologies, focusing on those to help you operate more efficiently and provide recycling management tools at your fingertips! The new website has many new features including scheduling a pick-up from the convenience of your smartphone, keeping up with the latest news and market prices, or simply getting directions to our facilities.
Schedule A Pick Up
Customers can conveniently contact dispatch
Latest News
Stay up to date on all relevant market information, company news, etc.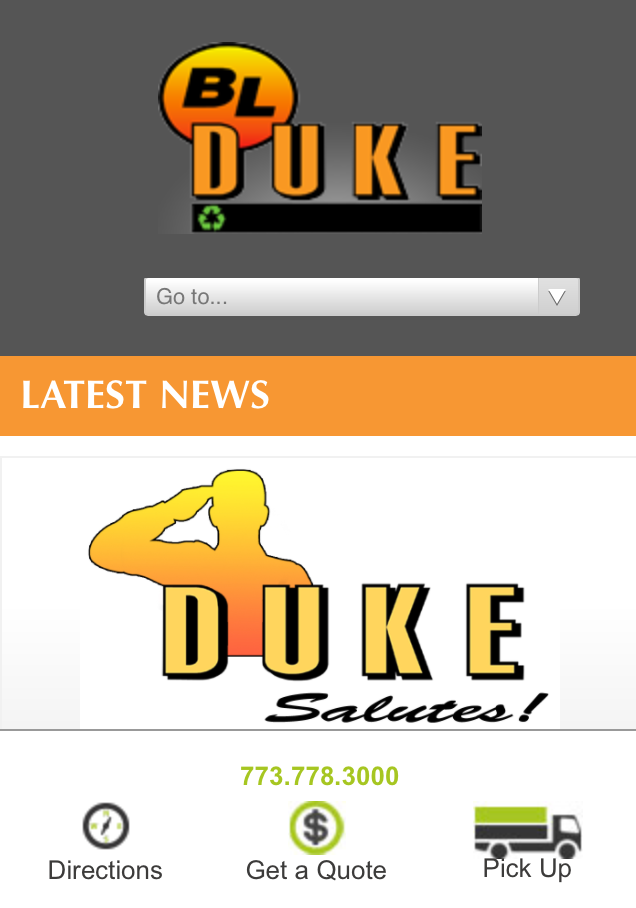 Directions
Turn by turn navigation

If you're reading this on your desktop – please check us out on your smartphone or tablet. We always welcome any feedback at B.L. Duke, in fact we encourage it!  Please send us any questions, comments, or suggestions. Contact Us