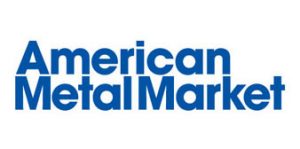 In a recent interview with American Metal Market Daily, B.L. Duke President Lou Plucinski discussed the advantages that small- and mid-size scrap metal companies like B.L. Duke experience during down markets.
He attributes his company's recent success to the company's size and agility.
"Being our size allows us to be more flexible to our customers. We can go anywhere fast. Mill demand changes fast, and being able to be flexible in shipments and grades helps mills as well," Plucinski said.
Plucinski also discussed the impact that the recent drop in ferrous scrap prices has had on the industry as a whole. B.L. Duke's edge through the downturn was attributed to taking a fresh approach within the industry.
"We know the stigma scrap metal companies have, and B.L. Duke is truly revolutionizing the industry because we have brought a new level of transparency with customers with groundbreaking software systems that allow customers full access real time," said Plucinski.
Read the full article, Small Yards Have Edge During Downturns, Exec at www.amm.com.
B.L. Duke delivers customized recycling programs with game changing efficiencies.  Established in 2000, we've integrated recycling, logistics and demolition to deliver programs that streamline operations. Learn more about B.L. Duke at www.blduke.com.
For a fresh look at your recycling program contact B.L. Duke at 773.778.3000 or [email protected].