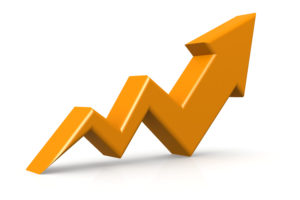 As we round-out 2020 the United States ferrous scrap market has taken an interesting twist.  The Chicago ferrous scrap market sideways to up $20 per gross ton.  Renewed export demand, strong hot-rolled coil pricing and tight supply for scrap substitutes contributed to the upward pressure.
The reopening of the Illinois River also had a significant impact on the Midwest scrap market.  The Illinois River was closed in July 2020 by the Army Corps of Engineers for repairs on five of eight local locks.  This month is the first time since the closure BL Duke has been able to utilize barge transport and it is a welcomed changed for our team.  In a recent interview with Scrap Magazine Lou Plucinski, President of BL Duke, shared, "access to inland waterways by barge is a key component to our business.  We take full advantage of our barge efficiencies and felt the impact of the Illinois River closer."  November marks another banner month for BL Duke;  we sold a record number of tons including ten barge loads of varies grades of scrap metal.
The non-ferrous market was quietly awaiting the outcome of the US Election last week.  With many planning differently for a Trump reelection or Biden win. "There is a great deal of uncertainty in the market,"  states George O'Brien, Director of Non-Ferrous.  "Even now that the election is decided, concerns remain about the direction of the market for 2021."
Steady demand has outpaced supply in the aluminum scrap market.  Prices for primary and secondary aluminum alloys are the highest point of 2020 both domestically and overseas.  The forecast for the aluminum scrap market is bullish for the remainder of 2020. Stainless Steel scrap demand slipped slightly over the past two weeks however, prices have remained stable.
This year has been a year of improvements for
BL Duke's Non-ferrous Department
.  Noteworthy is the installation of a new 200 horsepower aluminum baler The installation of one of the largest and most powerful HRB Balers.  A 200 HP machine equipped with a  72 inch steel belt conveyor. With this addition of the BL Duke added support equipment, front end loaders, fork trucks with rotators along with equipment to shear oversized metal.
Ready to grow your bottom line?  Contact us to establish your 2021 recycling program.