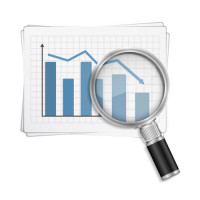 After two consecutive months of falling prices we were hopeful the scrap market would improve with the weather.  Unfortunately, June scrap prices appear to be decreasing once again.  In May, prime grades and shredded scrap decreased around $15 per gross ton. According to the American Metal Market, this decrease was due to "minimal buying programs at two steel mills, an oversupplied shredded market and the absence of firm trading into larger, neighboring markets helping a third Chicago-area producer to systematically lower prices from April's levels."
June 2013 was soft-sideways, with cut grades falling around $10 per gross ton.  Ferrous scrap prices in June 2014 are set to fall  by $15 to $20 per gross ton, depending on the commodity. The biggest hit is expected to be seen in shredded scrap, with a decrease of $20.  Both the Scrap Price Bulletin and the American Metal Market expect shredded scrap to fall the most for a variety of reasons. Many sources in the AMM article, Ferrous scrap tags look poised to slide in June, believe shred will decrease because of rise of inventory in dealer yards and less of a demand from mills overall due to planned outages.
In regard to manufacturing, there has been a positive sentiment throughout the industry for a 'comeback' in the United States.  This is largely due to more competitive labor, logistic costs and producers wanting to create products closer to consumers. "The Institute for Supply Management said U.S. manufacturing grew at a brisk pace last month," and reported a manufacturing index of 55.4 for the month of May. The manufacturing index number is created by monitoring production inventories, new orders, supplier deliveries and employment. 
Read more: Dow, S&P Close at Record Highs After Revised Manufacturing Report Sends Stocks Rising 
The 5th Effective issue of June's American Metal Market is due to be released late this week or early next. As of today, B.L. Duke feels the market won't be as soft as earlier predicted, but we agree shred will be taking the biggest hit.