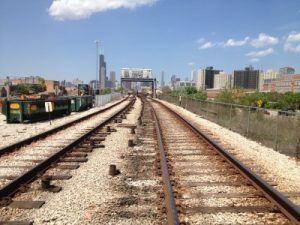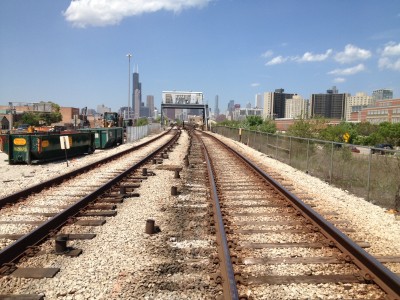 B.L. Duke has been contracted to recycle the old Chicago CTA Red Line. Starting Sunday, May 19th, 2013 the south branch of the Red Line will be shut down for the next five months in order to rebuild the tracks, many of which have been in place since 1969.
The duration of the project is important because the Chicago Red Line is a critical mode of transportation to Chicago's south-side residences. B.L. Duke is meeting the critical time-line demand by moving over 3,000 feet of track on 16 truck-loads daily.
According to the Chicago Tribune's article Rebuilding the Red Line by Jemal R. Brinson and Kyle Bentle, the rehabilitation project will be completed in 6 steps. The first of these steps is Demolition, where a machine cuts the existing track into 40-foot panels with the ties and rail staying connected. These panels are then lifted onto B.L. Duke's trucks.
B.L. Duke's plan includes every part of the old rail system being reused and recycled. Not only will the steel rail components be recycled into new steel, but the old wooden ties will be ground and used for fuel in power plants.
After the demolition phase, steps 2 – 6 include Excavation, Installation, Ties and Rails, Final Touches and finally Testing states Brison and Bentle. Once the $425 million track replacement project is completed, according to the Chicago Transit Authority, commuters will be able to enjoy a much faster and smoother ride than before. After the project is finished the Red Line will once again operate at 55mph instead of the current 15mph in slow zones – up to a 20 minute faster commute between 95th/Dan Ryan and Roosevelt!
For more information on how B.L. Duke can help your company or municipality recycle, please contact us today.